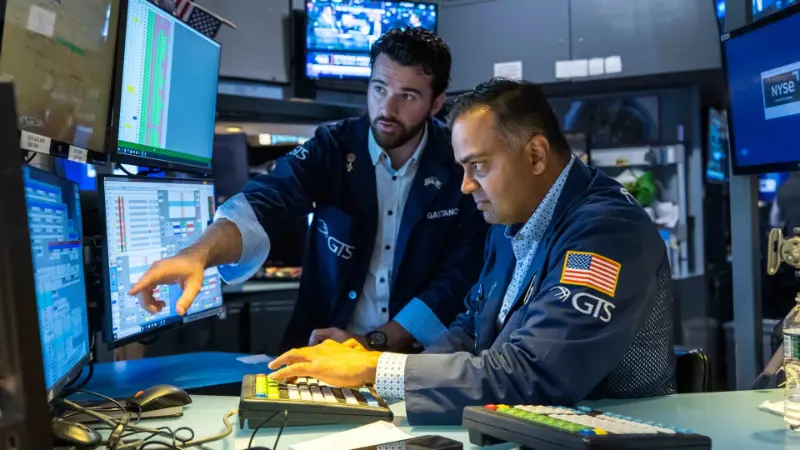 Investors are on the edge of their seats as they eagerly await Federal Reserve Chairman Jerome Powell's highly anticipated speech at the annual Jackson Hole symposium. With stock futures showing little change, it is clear that the market is holding its breath in anticipation of Powell's remarks.
The speech comes at a critical time for investors, as they seek clarity on the Federal Reserve's stance on monetary policy amid concerns of rising inflation and the ongoing COVID-19 pandemic. Powell's words have the potential to sway market sentiment and provide insight into the central bank's future plans.
Investors are particularly interested in any indications of when the Federal Reserve might start tapering its massive bond-buying program. This program has been instrumental in supporting the economy throughout the pandemic, but concerns have been growing that it may be fueling inflationary pressures. Any hints or signals from Powell regarding the timing and pace of tapering could have a significant impact on market dynamics.
As the market holds its breath, it is important for investors to remain cautious and prepared for potential volatility. Powell's speech has the potential to move markets and spark significant reactions, both positive and negative. It is crucial for investors to stay informed and closely monitor developments, as the outcome of Powell's speech could shape market trends in the coming weeks and months.
Investors are eagerly awaiting Jerome Powell's speech at the Jackson Hole symposium, with stock futures showing little change as the market holds its breath. The speech is highly anticipated as it has the potential to provide clarity on the Federal Reserve's stance on monetary policy and the timing of tapering its bond-buying program. As investors brace for potential market volatility, staying informed and prepared will be key to navigating the potential impact of Powell's remarks.