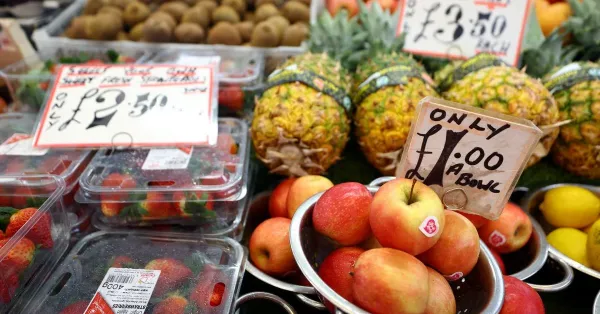 British shoppers have been hit with yet another blow this week as grocery inflation has soared to a new high of 17.5%, according to Kantar, the market research firm. This is an increase from 16.7% in February and marks the highest rate since records began in 2006.
The data reveals that food prices are rising at their fastest pace since 2014 when they increased by 19%. The cost of everyday items, such as bread and milk, has risen significantly over the past year due to higher import costs caused by Brexit-related currency fluctuations and supply chain disruption due to Covid-19 restrictions on international trade.
This news will come as unwelcome news for many British consumers who are already struggling with a cost-of-living crisis following years of austerity measures imposed by successive governments before Covid struck last March. With wages failing to keep up with inflationary pressures, it is becoming increasingly difficult for households across Britain – particularly those on low incomes -to make ends meet each month without resorting to borrowing money or cutting back on essential spending elsewhere.
In response, charities have called upon government ministers do more help vulnerable families cope financially during these tough times. They argue that additional financial support needs to be provided so people can afford necessities while also protecting jobs through targeted investment into local economies.
Read more at Reuters