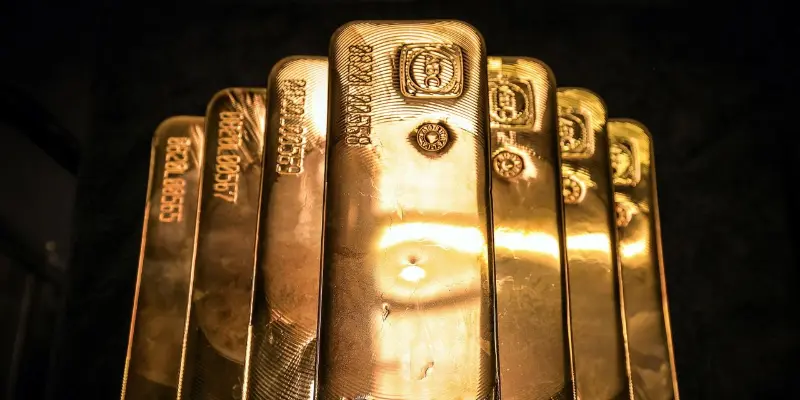 Gold futures began the week on a sour note, with prices dropping as the U.S. dollar and Treasury yields rose. The precious metal opened lower Monday morning, with spot gold down 0.3% at $1,844 per ounce by mid-morning trading in London and Comex gold for December delivery off 0.6% to $1,850 an ounce in New York City markets shortly after noon EST time.
The losses come despite a weaker greenback overall due to recent economic data showing that consumer spending fell more than expected last month while personal incomes dropped sharply from June's record high levels—a sign of weakening demand for goods and services amid rising coronavirus cases across much of the United States during July's peak summer months when many businesses were closed or operating at reduced capacity due to health concerns over COVID-19 infections rates nationwide.
Meanwhile, 10-year Treasury yields have been climbing since late August, reaching their highest level since early March this past Friday. This has prompted investors to move away from safe-haven assets, such as gold, towards riskier investments like stocks, which could be seen as good news for equity markets going forward but bad news for those looking to invest in bullion this week.
Read more at MarketWatch