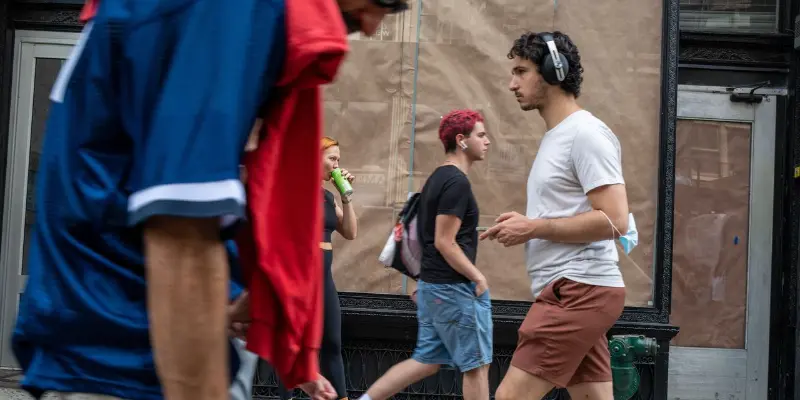 Americans are feeling increasingly pessimistic about the economy, as consumer confidence has slipped to a six-month low of 102.3 in May. This is according to a survey conducted by The Conference Board, which measures how Americans feel about current economic conditions and their expectations for the future.
The survey found that many Americans remain gloomy about the state of the economy and think it's getting harder to find jobs. People also reported being less confident in their ability to make large purchases like cars or homes due to financial concerns such as rising prices and stagnant wages.
The decline in consumer confidence could have an impact on businesses, who rely heavily on people spending money for goods and services they provide; if people don't feel secure enough financially they may be more likely not to spend at all or only buy what is necessary – leading companies' profits down with them. Consumers' lack of faith can also lead investors away from stocks if there isn't enough demand for products or services offered by those companies whose stock is traded publicly; this can further drag down markets around the world causing even more anxiety among consumers who are already uncertain about their finances.
Ultimately, these results show that while some areas of our economy appear strong right now – such as low unemployment rates – other indicators suggest caution when it comes to making decisions based solely on these numbers alone since overall sentiment remains weak despite attempts by policymakers both domestically and abroad trying to stimulate growth through various initiatives.
Read more at MarketWatch