Winning with Gadgets: Treats for Tire Shoppers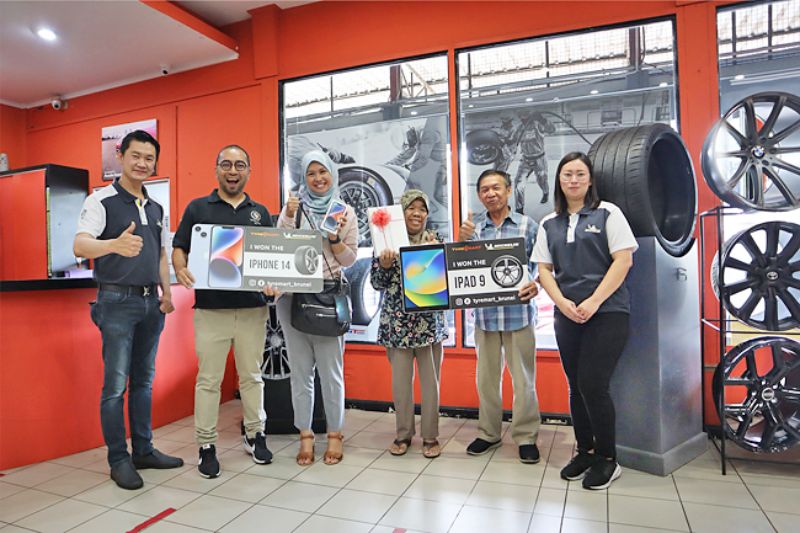 Lucky duo Fadhlina Ahmad and Haji Osman were recently presented with an Apple iPhone and iPad 9 as part of the Michelin campaign organized by Tyremart. The draw was held at the Serusop branch from October 2022 to January 2023, with staff and customers present for the occasion. Gadong Branch Supervisor Jennifer presented the prizes to Fadhlina Ahmad and Haji Osman who won first prize in this lucky draw.
The Michelin campaign is a great way for Tyremart customers to win some exciting gadgets like iPhones, iPads, or other electronic devices while they shop for tires at their local branches. It also serves as an incentive scheme that encourages more people to purchase from Tyremart stores around Brunei Darussalam. Customers can participate in various draws throughout the year which offers them chances of winning amazing prizes, such as these two lucky winners did!
Tyremart is committed to providing quality products along with excellent customer service experience so that everyone has a pleasant shopping experience when purchasing tires from any one of its branches across Brunei Darussalam! Congratulations again to Fadhlina Ahmad and Haji Osman on their fantastic winnings!.
Read more at Gadgets for lucky tire customers