US and European Allies Unite to Boost Military Support for Ukraine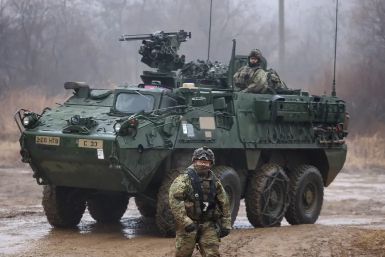 The United States and its European allies have announced plans to increase military assistance to Ukraine to help the country defend itself against Russian aggression. The US will provide $125 million in security aid, while other countries such as France, Germany, and Canada are expected to contribute millions of dollars more.
This comes after a period of heightened tension between Russia and Ukraine following Moscow's annexation of Crimea in 2014. The additional funding is intended for training Ukrainian forces, providing medical supplies and equipment, as well as helping with intelligence-gathering capabilities. It is hoped that this increased support will strengthen Ukraine's ability to protect itself from further Russian incursions into its territory or interference with its internal affairs.
In addition, it should also serve as a warning sign that any further attempts by Russia at destabilizing the region would be met with serious consequences from both the US and Europe. The military aid package is a clear signal that the US and European nations are united in their support of Ukraine and their determination to counter any aggression from Russia.
Read more at aljazeera.com