Unveiling the Shocking Truth: Why Microwaving Plastic Will Never Be the Same Again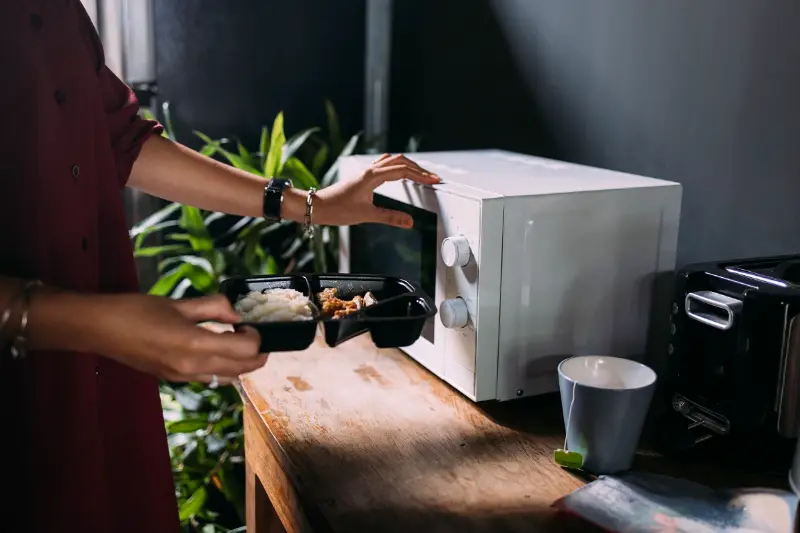 In a groundbreaking study that has sent shockwaves through the scientific community, new research has revealed the alarming presence of toxic microplastics released when plastic food containers are microwaved. The study, conducted by an intrepid researcher, has left him deeply concerned about the potential health risks associated with this common kitchen practice. These findings have prompted a reevaluation of our daily habits and raised important questions about the safety of using plastic containers in the microwave.
The study's findings provide a stark reminder of the hidden dangers lurking in our everyday lives. Microplastics, tiny particles of plastic less than 5mm in size, have become a global concern due to their pervasive presence in the environment. The fact that microwaving plastic food containers releases such particles is deeply troubling, as it suggests that we may unknowingly be exposing ourselves to harmful substances.
The implications of this research are far-reaching. As consumers, we must now consider the potential risks associated with microwaving plastic containers and take steps to minimize our exposure to microplastics. This study serves as a wake-up call, urging us to explore alternative options for food storage and heating. It also highlights the need for further research to better understand the long-term effects of microplastic exposure on human health.
This alarming study serves as a stark reminder of the potential dangers that may be lurking in our everyday habits. The release of toxic microplastics when microwaving plastic food containers is a cause for concern and prompts us to reconsider our reliance on plastic in the kitchen. By raising awareness about this issue, we can take steps to protect ourselves and make more informed choices about the materials we use to store and heat our food.
Read more at Futurism