Unveiling the Google Pixel 8: A Sneak Peek into its Revolutionary AI Camera Upgrades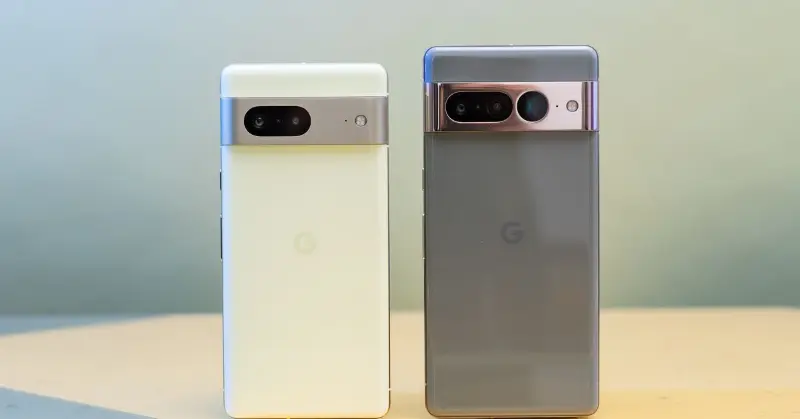 In the ever-evolving world of smartphone technology, Google has consistently pushed the boundaries with its Pixel series. The latest leak surrounding the Google Pixel 8 is causing quite a stir among tech enthusiasts, as it showcases some impressive AI camera updates. This leak suggests that Google's "magic" AI feature, which was previously known as the Eraser, has now been transformed into an Editor, promising even more powerful capabilities.
The Eraser feature, introduced in previous Pixel models, allowed users to erase unwanted objects from their photos with just a few taps. However, the leaked information suggests that the Pixel 8 will take this functionality to a whole new level. The AI-powered Editor will not only remove unwanted elements but also offer users the ability to make detailed edits to their photos, such as adjusting lighting, enhancing colors, and even altering backgrounds. This advancement in AI camera technology is set to revolutionize smartphone photography and give users unprecedented control over their images.
Google's commitment to harnessing the power of artificial intelligence is evident in its Pixel series, and the leaked information about the Pixel 8's AI camera updates only reinforces this. By transforming the Eraser into an Editor, Google is empowering users to not only capture stunning photos but also unleash their creativity in post-processing. This level of AI integration in a smartphone camera is a testament to Google's dedication to innovation and pushing the boundaries of what is possible.
As the anticipation for the Google Pixel 8 continues to build, it's clear that Google is aiming to set a new benchmark for smartphone photography. The leaked information regarding the AI camera updates suggests that the Pixel 8 will offer users an unparalleled level of control and creativity when it comes to capturing and editing photos. With the Editor feature, Google is taking smartphone photography to new heights, making it easier than ever for users to capture and share their vision with the world.