Unprecedented Opportunity: Harvard's Medical School Offers Exclusive Billion-Dollar Name Change Deal!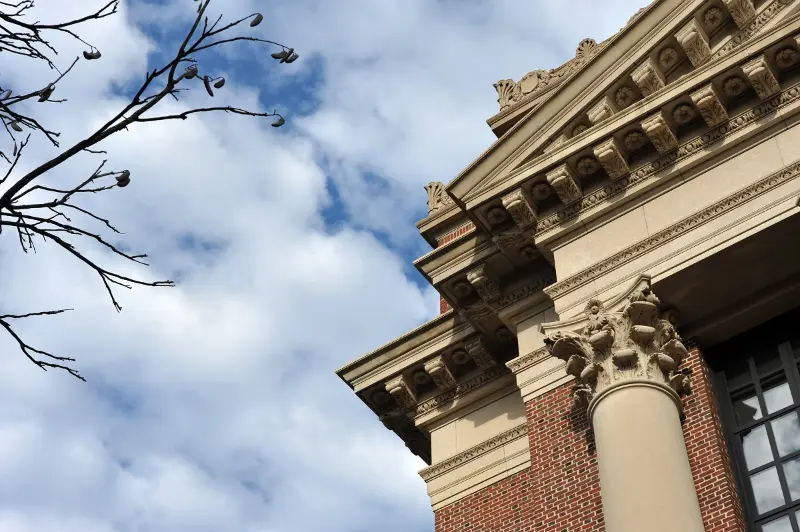 In a bold and unprecedented move, Harvard University has announced that it is open to the idea of renaming its prestigious Medical School in exchange for a staggering sum of $1 billion. This groundbreaking proposition has sparked a wave of intrigue and speculation within the academic and philanthropic communities. While the idea of selling naming rights to institutions is not new, the scale and prominence of Harvard Medical School make this proposal particularly noteworthy.
Harvard Medical School, renowned for its groundbreaking research and exceptional education, has long been at the forefront of medical innovation. With a rich history spanning over two centuries, the institution has produced countless influential figures in the field of medicine. Now, the prospect of a potential name change has raised important questions about the intersection of philanthropy and academia.
Critics argue that this move could compromise the integrity and reputation of the institution by allowing wealth to overshadow merit and achievements. On the other hand, proponents argue that such a substantial donation could provide the necessary resources to fund cutting-edge research and attract top talent, further solidifying Harvard's position as a leader in medical education.
The debate surrounding this proposal is sure to intensify as the academic community grapples with the implications of this unconventional fundraising strategy. As Harvard Medical School weighs the potential benefits and drawbacks, it remains to be seen whether the allure of a billion-dollar endowment will ultimately reshape the institution's identity. This decision will undoubtedly shape the future of philanthropy in academia and could set a precedent for other institutions seeking to secure financial stability in an increasingly competitive landscape.