Unleashing the Power of AI: The Dawn of a Fully Autonomous Future in Warfare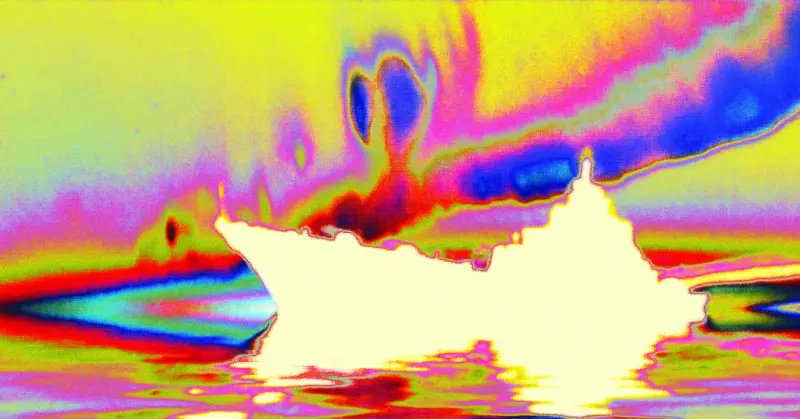 In a groundbreaking development, the US Navy has unveiled its latest endeavor to revolutionize warfare: an AI-powered, totally autonomous fleet. This cutting-edge technology aims to redefine the future of conflict by harnessing the power of off-the-shelf robotics and artificial intelligence. With ships that operate without crews and self-directed drone swarms, this Navy task force represents a significant leap forward in military capabilities.
By utilizing AI and robotics, the US Navy is taking warfare to new heights, enabling unprecedented levels of efficiency and adaptability. The introduction of ships without crews not only reduces the risk to human lives but also opens up a realm of possibilities for strategic maneuvering and tactical decision-making. With the ability to operate autonomously, these vessels can navigate treacherous waters and carry out missions with precision and speed.
Furthermore, the deployment of self-directed drone swarms amplifies the Navy's combat capabilities. These swarms, controlled by advanced AI algorithms, can coordinate attacks, gather intelligence, and overwhelm adversaries with their sheer numbers and synchronized actions. This level of coordination and efficiency is unparalleled in traditional warfare and has the potential to reshape the dynamics of future conflicts.
While the implications of this AI-powered, totally autonomous fleet are profound, it is essential to consider the ethical and strategic implications of such advancements. As technology continues to evolve, it is crucial to strike a balance between harnessing its potential and ensuring it is used responsibly. The US Navy's task force serves as a testament to the transformative power of AI and robotics in warfare, but it also raises important questions about the future of warfare and the role of human decision-making in an increasingly automated world.
In conclusion, the US Navy's foray into AI-powered, totally autonomous warfare marks a significant milestone in military innovation. With ships without crews and self-directed drone swarms, this Navy task force is at the forefront of the next age of conflict. As the world grapples with the ethical and strategic implications of such advancements, it is clear that the future of warfare is being reshaped by the integration of artificial intelligence and robotics. The implications of this technology are far-reaching, and it is crucial for policymakers and military leaders to navigate this new landscape responsibly and with careful consideration.
Read more at WIRED