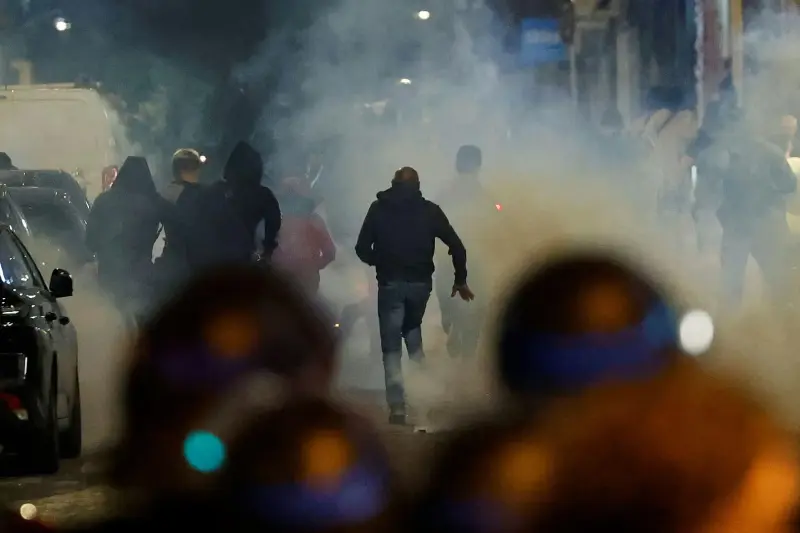 The recent youth riots that have engulfed France in the aftermath of a brutal police killing have left the nation reeling. The scenes of chaos and destruction that have unfolded in the streets of major cities are a stark reminder of the deep-rooted tensions and inequalities that continue to plague society. As the dust settles, it is becoming clear that the aftermath of these riots is looking bleak, with profound implications for the future of the country.
One of the key findings amidst the rubble is the profound disillusionment and anger felt by the youth of France. These riots, fueled by a sense of injustice and a feeling of being marginalized, have laid bare the deep-seated societal issues that have been simmering beneath the surface for years. The youth, who are often disproportionately affected by unemployment and discrimination, have taken to the streets to voice their frustrations and demand change.
Moreover, the riots have also exposed the deep divisions within French society. The violence and destruction witnessed in recent days have highlighted the growing chasm between the haves and have-nots, with many feeling left behind by an economic system that seems rigged against them. These events have underscored the urgent need for the government to address the underlying social and economic inequalities that have fueled this unrest.
As France grapples with the aftermath of these riots, it is clear that the road to healing and reconciliation will be long and arduous. The country must confront its deep-seated issues head-on, addressing the root causes of inequality and injustice that have given rise to such widespread discontent. Only by doing so can France hope to rebuild trust and forge a more equitable society for all its citizens.
In conclusion, the youth riots in France have exposed the disillusionment and anger felt by the marginalized segments of society. The aftermath of these riots is looking bleak, revealing deep divisions and inequalities within French society. It is now imperative for the government to take decisive action to address these issues and work towards a more just and inclusive society.
Read more at Slate Magazine