UCSD Takes the Helm of $50.5 Million Quest for Supercharged Computing Efficiency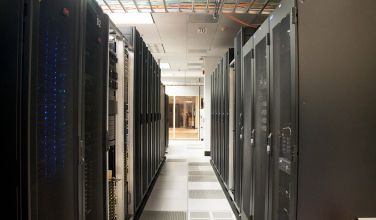 UC San Diego is leading a coalition of 10 universities in a $50.5 million mission to improve the speed and accuracy of computing orders. The project is called Processing with Intelligent Storage and Memory center (PRISM).
The project will be led by computer science professor Tajana Simunic-Rosing and her team of researchers. The PRISM Center will be funded by a $35 million grant from the Semiconductor Research Corporation and combined funds from the involved universities.
The PRISM Center will focus on four key components: novel memory storage devices and circuits, next-generation architecture, systems and software, and grand challenge applications.
The center will also aim to quicken and improve the accuracy of data analysis from various sources. They hope to develop infrastructures that can adequately identify misinformation, as well as be used to offer "open-ended queries from humans that are more relevant and natural."
Read more at ucsdguardian.org