Unveiling the Mystery: What Do NFL Players Have Around Their Necks?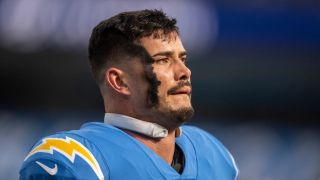 If you have been watching any NFL games recently, you might have noticed white horseshoe-shaped collars around the players' necks, known as Q-Collar.
It's a device that is intended to protect athletes' brains during head impacts. In 2021, the Food and Drug Administration (FDA) authorized the marketing of Q30 Innovations' Q-Collars and said they "may reduce the occurrence of specific changes in the brain that are associated with brain injury."
When an athlete is hit in the head or body, they may suffer a traumatic brain injury, known as TBI. The Q-Collar compresses against the jugular veins in the athlete's neck, increasing the volume of blood in their skull's blood vessels. The increased blood volume then creates a tighter fit of the brain inside the skull, which can reduce the "slosh" movement.
However, the FDA warned that Q-Collars shouldn't be used by athletes with certain conditions and can't prevent concussions or serious head injuries.
Read more at thehill.com