Stay Ahead of the Game: Real-Time Analytics News Recap for Week Ending January 21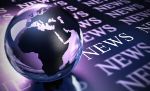 This week in real-time analytics news, the IEEE and the IEEE Standards Association (IEEE SA) announced a program that provides guidance on trustworthy AI. The program, called the IEEE GET Program for AI Ethics and Governance Standards, offers free access to global socio-technical standards in AI Ethics and Governance. This will help developers create AI systems that are more trustworthy and raise awareness on the importance of AI ethics issues.

Microsoft also announced the general availability of Azure OpenAI Service, which will allow businesses to access the most advanced AI models in the world, including GPT-3.5, Codex, and DALL-E-2. NVIDIA and Dell Technologies also launched a wave of Dell PowerEdge systems available with NVIDIA acceleration, to help enterprises efficiently transform their businesses with AI.

Other notable announcements include Aerospike's release of Aerospike Connect for Elasticsearch, ClearML's release of a new Reports feature, Decodable's new features in its enterprise-ready platform, and Ensono's launch of Ensono Envision Advisor, a multi-platform optimization solution.
Read more at rtinsights.com