The Ultimate Gaming Beast: Behold the Outrageous PC with 7 RTX 4090s, a Wallet-Wilting Marvel Worth $31,600!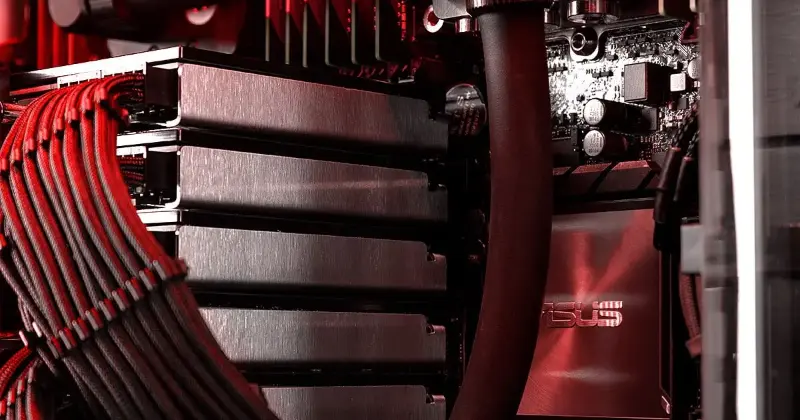 In the world of high-performance computing, there are few machines as powerful as the Big Boss PC. Boasting an astonishing seven RTX 4090 graphics cards, this behemoth of a computer is a true force to be reckoned with. However, with great power comes a great price tag, and the Big Boss PC certainly doesn't come cheap. Priced at a staggering $31,600, this PC is not for the faint of heart or light of wallet.
While the cost may seem exorbitant to the average consumer, it's important to remember that the Big Boss PC is not designed for everyday use. This is a machine built for professionals in fields such as video editing, 3D rendering, and scientific simulations, where every ounce of computing power can make a significant difference. For these individuals, the investment may be well worth it, as the Big Boss PC can offer unparalleled performance and productivity.
That being said, it's clear that the Big Boss PC is not intended for the average user or even most gamers. With such a hefty price tag, it's unlikely that many consumers will be able to justify the cost. However, for those who require the absolute best in computing power, the Big Boss PC represents the pinnacle of what is currently available. It's a testament to the incredible advancements in technology that such a machine even exists, and it serves as a reminder of just how far we've come in the world of computing.
The Big Boss PC with its seven RTX 4090 graphics cards is a truly impressive machine. While the price may be prohibitive for most consumers, it offers unrivaled performance for professionals in need of immense computing power. It's a testament to the ever-evolving world of technology and a glimpse into what the future may hold for high-performance computing.