The Grand Finale: Unveiling the Powerhouse Duo – AMD's RDNA 3 Lineup Wraps Up with the Mighty RX 7800 XT and the Game-Changer RX 7700 XT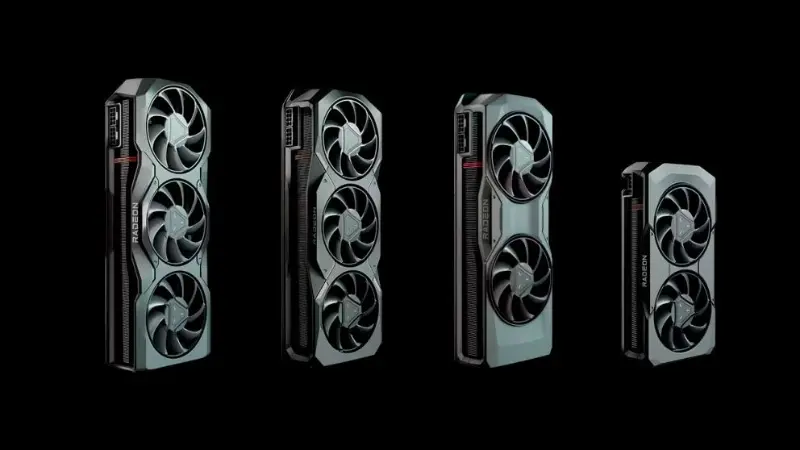 In a recent announcement, AMD has confirmed that its highly anticipated RDNA 3 lineup will conclude with the RX 7800 XT and RX 7700 XT graphics cards. This news comes as a relief to enthusiasts and gamers alike, who have been eagerly awaiting details about the next generation of AMD graphics processors. With this completion of their RDNA3 portfolio, AMD has made it clear that there are no plans for a new ASIC in the near future.
The RX 7800 XT and RX 7700 XT are expected to deliver significant performance improvements over their predecessors, leveraging the advanced RDNA3 architecture. AMD has remained tight-lipped about specific details and specifications, but industry insiders speculate that these graphics cards will bring substantial enhancements in terms of ray tracing capabilities, power efficiency, and overall gaming performance.
The completion of the RDNA3 lineup without the introduction of a new ASIC is an interesting move by AMD. It suggests that the company is confident in the capabilities of their current architecture and believes it can deliver the desired performance without the need for a major overhaul. This decision may also indicate that AMD is focusing on refining and optimizing their existing technology, rather than diverting resources towards developing a completely new ASIC.
Overall, the news of the RX 7800 XT and RX 7700 XT concluding AMD's RDNA3 lineup is exciting for both PC enthusiasts and gamers. With the promise of improved performance and the continued evolution of the RDNA architecture, these graphics cards have the potential to deliver an exceptional gaming experience. As we eagerly await further details and benchmarks, it is clear that AMD is determined to maintain its competitive edge in the graphics card market.