Tech Rally's Fleeting Triumph: Asian Stocks Slide as Investors Await Powell's Next Move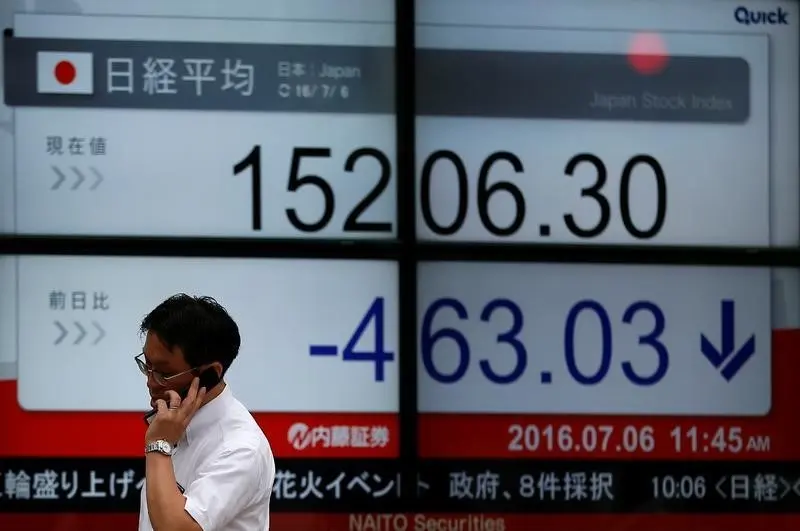 In the fast-paced world of global markets, Asian stocks have taken a tumble following a short-lived rally in the technology sector. Investors, eagerly awaiting the next move from Federal Reserve Chair Jerome Powell, are bracing themselves for potential volatility ahead. The recent surge in tech stocks seemed promising, but this optimism has been dampened by concerns over rising bond yields and inflation. As a result, Asian markets are feeling the pressure as investors exercise caution and wait for Powell's insights on the current economic landscape.
The technology sector has been a driving force behind the recent stock market rally, but its momentum has waned in the face of mounting uncertainties. Rising bond yields, which have been a cause for concern among investors, have cast a shadow over the sector's future performance. Additionally, fears of inflation have further contributed to the decline in Asian stocks. Investors are now eagerly awaiting Powell's speech, hoping for guidance on how the Federal Reserve plans to address these challenges and steer the economy toward stability.
The Asian stock market's response to the short-lived tech rally and anticipation of Powell's remarks underscores the delicate balance investors must navigate in the current economic climate. The market's reaction highlights the importance of closely monitoring global economic indicators and central bank policies. As investors eagerly await Powell's insights, they will be looking for reassurance and direction in these uncertain times. With so much at stake, the Asian stock market's response serves as a reminder of the impact that global events and key figures can have on market sentiment and investor confidence.