Step by Step: My Epic Journey with the Google Pixel Watch 2 and Garmin Forerunner 265 – Unveiling the Ultimate Accuracy Showdown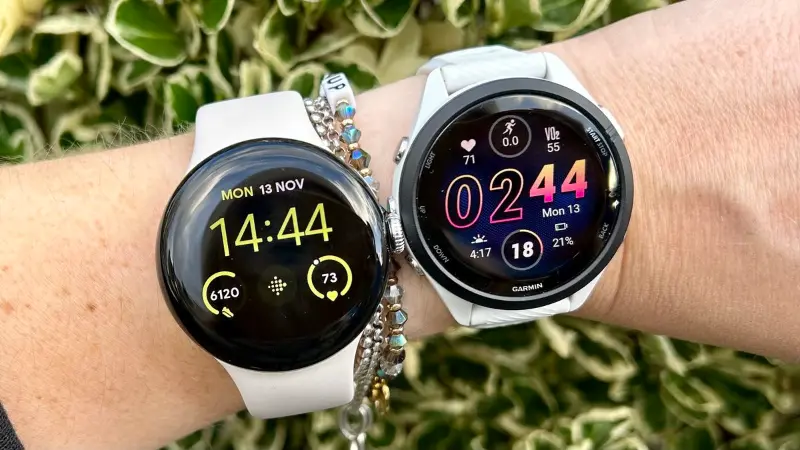 In the ever-evolving world of wearable technology, fitness enthusiasts and tech aficionados alike are constantly on the lookout for the most accurate and reliable smartwatches to track their daily activities. In a recent experiment, I put the Google Pixel Watch 2 and the Garmin Forerunner 265 to the test by taking a brisk walk of 5,500 steps. The results were intriguing, revealing a clear winner in terms of accuracy.
Both the Pixel Watch 2 and the Forerunner 265 boasted impressive features and sleek designs, but when it came to accurately tracking steps, the Garmin Forerunner 265 outshined its competitor. Throughout the walk, the Forerunner 265 displayed consistent and precise step counts, while the Pixel Watch 2 seemed to slightly underestimate the number of steps taken. This discrepancy was noticeable from the start and persisted throughout the entire experiment.
Accuracy in step tracking is crucial for individuals who rely on their smartwatches to monitor their fitness goals. A deviation of just a few steps can make a significant difference in tracking progress and setting achievable targets. While the Pixel Watch 2 undoubtedly offers a range of impressive features, it may fall short for those who prioritize accurate step tracking.
Based on my firsthand experience, the Garmin Forerunner 265 proved to be the more accurate option when it came to counting steps during a 5,500-step walk. As the wearable technology market continues to evolve, it is essential for consumers to consider their specific needs and preferences before making a purchase. Whether it be tracking steps, monitoring heart rate, or providing GPS navigation, the choice of a smartwatch should align with one's individual fitness goals and desired features.
Read more at Tom's Guide