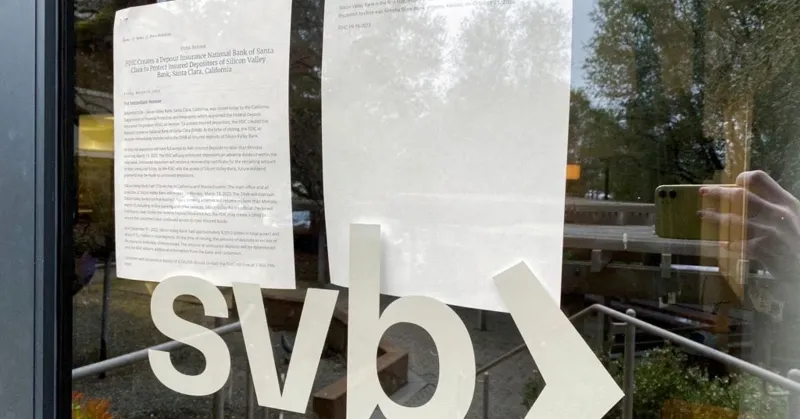 Silicon Valley Bank (SVB) was dealt a devastating blow last week when Moody's threatened to downgrade its credit rating. This sent shockwaves through the banking sector and global markets, leading to SVB's spectacular collapse on Friday.
The news of a potential downgrade caused investors to flee from the bank in droves, sending shares tumbling by more than 40%. The situation quickly became untenable for SVB as it struggled with liquidity issues and an inability to access funding from other banks or financial institutions.
As fears of insolvency mounted, regulators stepped in and placed restrictions on how much money could be withdrawn by customers at any given time. Withdrawals were limited to prevent a run on the bank that would have further exacerbated their already precarious position. Despite these measures being taken, it soon became clear that Silicon Valley Bank had reached its endgame; unable to survive without additional capital injections or some form of restructuring plan they were ultimately forced into bankruptcy proceedings late last week.
The demise of Silicon Valley Bank is yet another reminder of just how fragile our banking system can be; one wrong move can cause catastrophic damage with repercussions felt far beyond those directly affected by the crisis itself.
Read more at Reuters