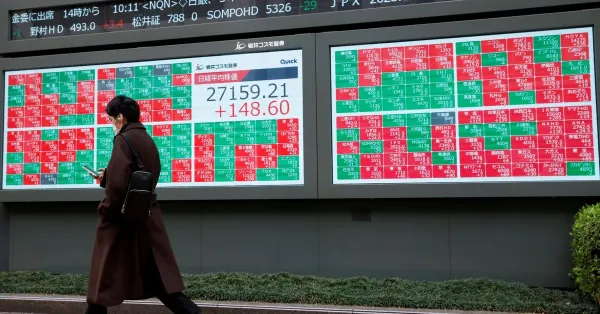 Stock futures nudged higher on news of the Credit Suisse buyout, providing investors with a sense of relief. However, this was tinged with nerves as to how deep the troubles run in the banking and financial system.
The Credit Suisse buyout has been seen by many as an indication that there is still some confidence in the market despite current economic conditions. The move also provides hope for other banks that may be facing similar issues due to their exposure to high-risk investments or credit losses from bad loans.
It is important that investors remain vigilant when it comes to assessing any potential risks associated with investing in stocks and bonds during these uncertain times. It is essential for them to do their research thoroughly before making any decisions about where they put their money so they can make sure that all risks are taken into account when making investment choices.
At the same time, it is important for investors not only to look at short-term gains but also to consider long-term strategies, which will help protect them against future downturns or changes in market conditions, which could affect returns on investments over time. This includes diversifying portfolios across different asset classes such as stocks, bonds, and cash equivalents so that if one sector suffers a decline, then another may provide better returns instead.
Overall, while stock futures have moved up following news of Credit Suisse's buyout, investors should still remain cautious given current economic uncertainty.
Read more at Reuters