Revolutionizing Computing: Infineon and eleQtron Join Forces to Unleash the Power of Trapped-Ion Quantum Processors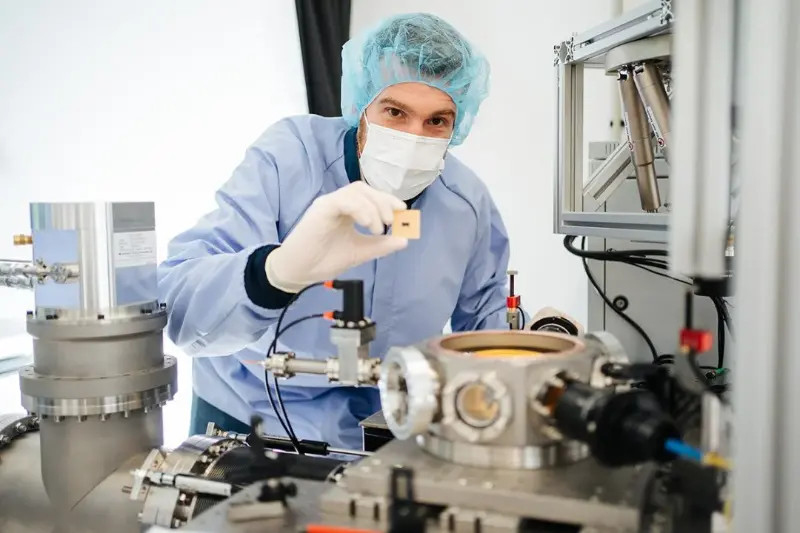 As the field of quantum computing continues to grow and evolve, companies are looking for ways to stay ahead of the curve. The recent partnership between Infineon and eleQtron is a significant step in this direction. By combining Infineon's expertise in semiconductor products with eleQtron's expertise in trapped-ion quantum computing, the two companies hope to offer scalable quantum computing systems with high computing power for the business applications market.
One of the key benefits of this partnership is that it will allow businesses to access the power of quantum computing more cost-effectively. Traditionally, quantum computing has been prohibitively expensive for many companies, but by offering a scalable solution, Infineon and eleQtron are hoping to make it more accessible to a wider range of businesses.
Ultimately, the Infineon-eleQtron partnership is an exciting development in the world of quantum computing. As more and more companies begin to explore the potential of this technology, partnerships like this one will be essential in driving innovation and making quantum computing more accessible and affordable for businesses of all sizes. It will be interesting to see how this partnership develops in the coming months and years, and what kind of impact it has on the broader business landscape.
Read more at eeNews Europe