Reviving the Controversial Challenger SRT Demon: Dodge's Final Year of V8 Muscle Car Production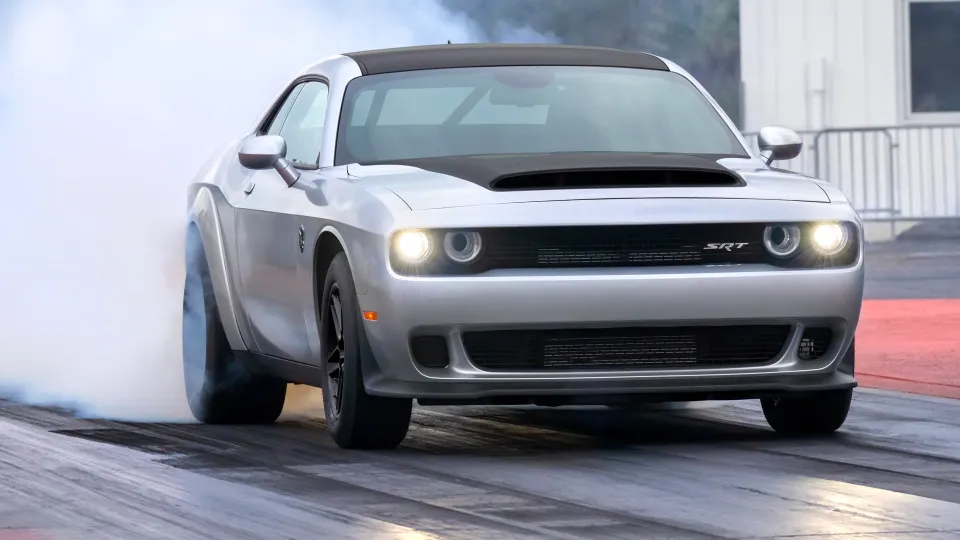 The 2023 Dodge Challenger SRT Demon 170 is the latest in a long line of powerful V8 muscle cars from Dodge. The car will be the last of its kind, as Dodge plans to move away from V8 engines and focus on electric vehicles instead. This final edition of the iconic Challenger model is sure to turn heads with its 1,025 total horsepower and 945 foot-pounds of torque. It can reach 60 mph from a rolling start in just 1.66 seconds, making it one of the fastest production cars ever made by an American manufacturer.
Dodge has been pushing boundaries for decades when it comes to performance vehicles like this one; they have consistently produced some of the most powerful machines on four wheels since their inception over 100 years ago! The resurrection of this controversial model marks yet another milestone for them – showing that even after all these years they still know how to make an impactful statement with their creations!
The 2023 Dodge Challenger SRT Demon 170 promises drivers an unforgettable experience behind its wheel – something that no other vehicle can provide quite as this classic American muscle car does! With such impressive specs and power under its hood, there's no doubt that enthusiasts around the world are already clamoring for more information about what could potentially be one last hurrah before we say goodbye forever to these beloved V8s.
Read more at CNBC