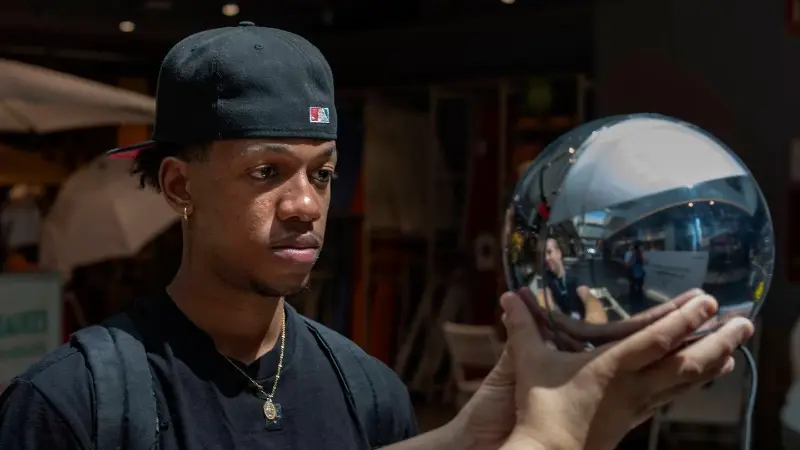 Worldcoin, the latest cryptocurrency project, has been making waves in the tech and finance industries since its international launch a few weeks ago. However, it is also attracting the attention of privacy regulators around the world. The project's unique feature of scanning users' eyeballs to verify their identity has raised concerns among experts and regulators alike.
The concept of using biometric data for identity verification is not new, but Worldcoin's implementation takes it to a whole new level. By scanning users' eyeballs, the project claims to offer a secure and foolproof way of verifying identities, eliminating the need for traditional identification methods. While this may sound like a futuristic and convenient solution, it has raised privacy concerns.
Privacy regulators have expressed concerns about the collection and storage of sensitive biometric information. The potential for misuse or unauthorized access to this data is a significant worry, as it could lead to identity theft or other malicious activities. Additionally, questions have been raised about the consent and transparency surrounding the collection of this data, as users may not fully understand the implications of providing their biometric information.
As Worldcoin continues to gain traction and attract investors, it is crucial for regulators to closely monitor the project's practices and ensure that user privacy is protected. Striking a balance between innovation and privacy is a delicate task, but it is essential to maintain public trust in emerging technologies. Ultimately, the success of Worldcoin and similar projects will depend on their ability to address these privacy concerns and demonstrate their commitment to safeguarding user data.
Worldcoin's unique approach to identity verification through eyeball scanning has generated both excitement and concern. While the convenience and security it promises are appealing, privacy regulators are rightfully cautious about the potential risks associated with the collection and storage of sensitive biometric information. As the project continues to evolve, it will be crucial for Worldcoin to address these concerns and ensure that user privacy is prioritized. Only then can it hope to navigate the complex regulatory landscape and gain widespread acceptance in the cryptocurrency market.
Read more at WHIO TV 7 and WHIO Radio