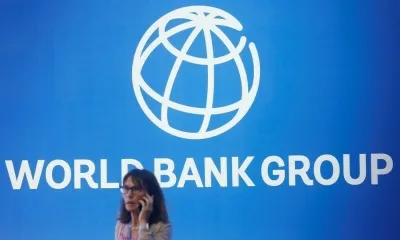 The World Bank has recently cut its GDP forecast for Pakistan due to rising interest rates and limited fiscal space. The organization now expects the country's economy to grow by just 0.4 percent in the current year, down from its October prediction of 2pc growth.
This news comes as a blow to Pakistan's government and citizens alike, who were hoping for an economic revival after years of stagnation. With this new lowered forecast, it is unclear how long it will take before the nation can return to a period of sustained growth and development.
Experts have attributed this downward revision largely to higher borrowing costs, which are making it difficult for businesses across all sectors – from manufacturing industries through agricultural production -to access capital needed for investment or expansion plans. Furthermore, with limited fiscal space available, there is little room left in terms of budgeting options that could help stimulate further economic activity.
To address these issues, economists have suggested that policymakers should focus on creating more favorable conditions so as incentivize private sector investments while also introducing reforms aimed at increasing public spending efficiency. This would enable both local businesses and international investors alike to feel more confident about investing their money in Pakistani markets again.
Read more at DAWN.COM