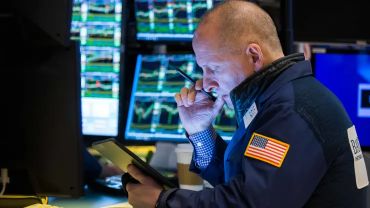 Here are the five most important news items that investors need to start their trading day:
The three major stock indices are still in positive territory this month despite last week's choppy results. Investors will be parsing through a big slate of earnings this week and will be focused on the Federal Reserve meeting next week.
Earnings season gains serious momentum this week, with several big companies gearing up to report quarterly results. Tech, telecom, aerospace, and airlines will be in focus, especially as investors seek clues about what companies are expecting this year.
Abbott Laboratories is being investigated by the Justice Department, the company confirmed to NBC News, but did not reveal the subject of the investigation.
James Cameron's "Avatar: The Way of Water" has grossed more than $2 billion at the global box office for Disney, even as one of its most crucial markets, China, struggles with surging Covid cases.
It's still not clear whether Germany will sign off on shipping several of its most advanced tanks to Saudi Arabia, which could be a potential blow to the country's arms industry.
Read more at cnbc.com