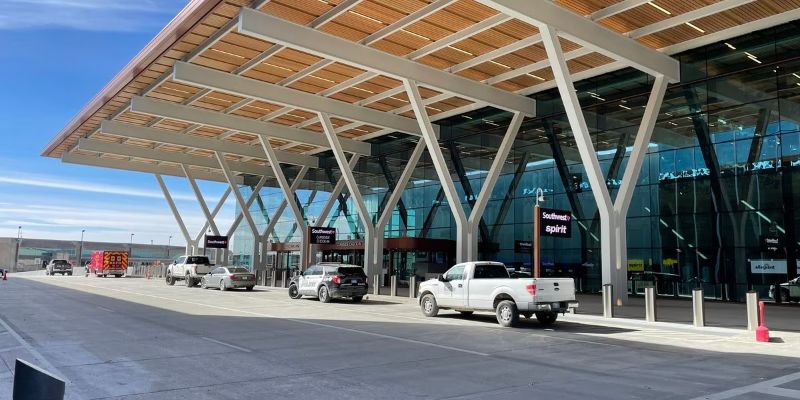 Kansas City International Airport (KCI) welcomed 10,000 local air travelers to its new terminal on Saturday. The modern facility is designed to make the airport experience more efficient and enjoyable for passengers.
The new terminal features a spacious layout with plenty of seating, charging stations, and other amenities that make it easier for travelers to relax while they wait for their flights. It also has an array of restaurants and shops offering a variety of food options as well as souvenirs and gifts from Kansas City-based businesses.
In addition, the airport has improved security measures such as advanced screening technology that will help keep travelers safe during their travels through KCI. Passengers can also take advantage of automated check-in kiosks which allow them to quickly check-in without having to wait in line at the ticket counter or gate area.
Overall, locals were impressed by what they saw at KCI's new terminal on Saturday; many said it was much better than expected! With these improvements now in place, Kansas Citians can look forward to smoother travel experiences when flying out of town via this bustling international hub!
Read more at https://www.kctv5.com