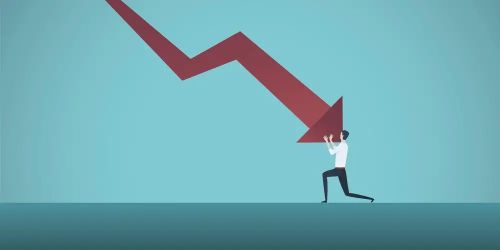 According to Bob Michele, JPMorgan Asset Management's chief investment officer, inflation and interest rate hikes will continue to skyrocket unless a recession ensues. During an interview with Bloomberg on Tuesday, he stated that wages would not decrease and unemployment would not rise until the economy faces a recession.
Michele believes that rates could reach 6%, much higher than the 4.25%-4.50% currently seen in the market. Jamie Dimon, CEO of JPMorgan, further predicted that this could trigger a mild or even a more serious downturn in the economy.
The Federal Reserve has only once been able to increase interest rates without resulting in a recession since 1988; however, Michele does not think they will be successful this year either as the tightening could cause too much harm to the economic state. He also noted that markets should prepare for another 25 basis-point hike taking place in February.
Some believe that if risks of recession rise enough, the Fed may have no other choice but to cut rates in 2023 which could bring greater stability and spark further growth throughout the financial market.
Read more at markets.businessinsider.com