Instagram Introduces 'Quiet Mode' for Users Seeking a Distraction-Free Experience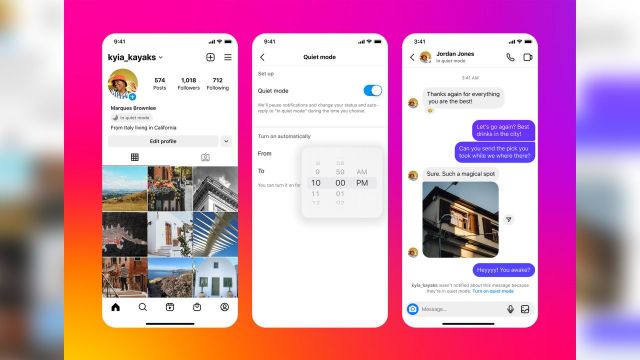 Instagram has recently announced the introduction of a new feature called 'Quiet Mode'. This mode allows users to limit their notifications and distractions while they focus on other tasks. The user can choose when Quiet Mode is active, as well as how long it will be in effect. They can also select which types of notifications they would like to receive during this period.
The idea behind this mode is that it will help people stay focused without having their attention drawn away by notifications from Instagram or any other social media platform. Users who are looking for an uninterrupted work session or just want some peace and quiet can now do so with ease thanks to Quiet Mode. It's important for people to take breaks from technology every once in a while, and this feature makes that easier than ever before!
Read more at edition.cnn.com