Fuel Your Active Lifestyle with KOSPET TANK X1 Military-Grade Smartwatch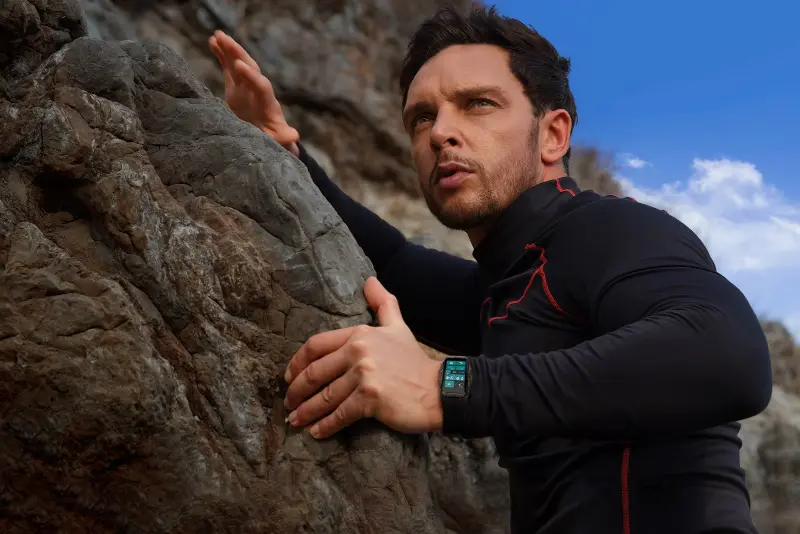 Are you an active lifestyle enthusiast? The KOSPET TANK X1 smartwatch is the perfect accessory to accompany your daily activities. This military-grade watch is designed with durability and functionality in mind, so it can handle whatever life throws at it.
The KOSPET TANK X1 features a 1.3-inch HD display screen that allows you to view notifications, messages, and other important information quickly and easily. It also has a built-in heart rate monitor that helps you stay on top of your health goals by tracking your pulse throughout the day or during workouts. Additionally, this watch comes equipped with GPS navigation capabilities for when you're out exploring new places or running errands around town—allowing for easy location tracking without having to carry around bulky devices like smartphones or tablets!
For those who love music on the go, the KOSPET TANK X1 has Bluetooth connectivity so users can stream their favorite tunes directly from their wrist while exercising outdoors or just relaxing indoors after a long day of activity! Plus its IP67 waterproof rating ensures protection against sweat damage as well as accidental water splashes while swimming laps in the pool too!
Finally, this smartwatch offers up to 10 days of battery life depending on usage habits, which makes it ideal for travelers who don't want to worry about charging every few hours—giving them more time to enjoy all aspects of living an active lifestyle without any interruptions! So if you're looking for reliable performance paired with convenience then look no further than the military-grade Kospet Tank X1 Smart Watch today.
Read more at Pocket-lint