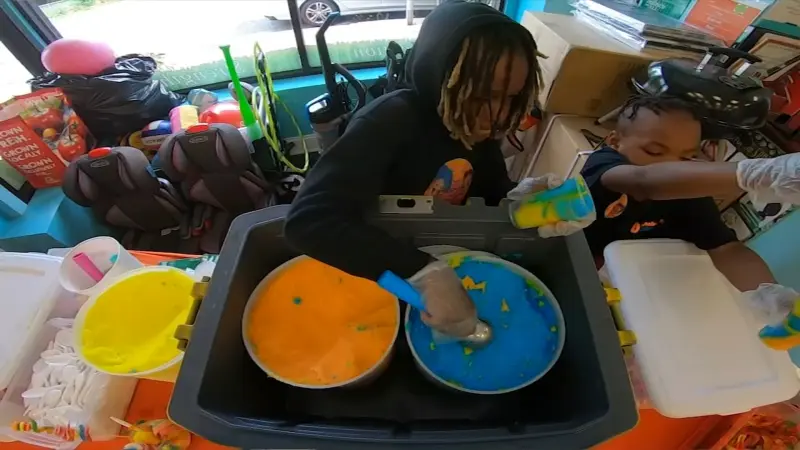 In a world where children are often occupied with video games and toys, six-year-old Chase Anderson is breaking the mold by starting his own water ice business. This young Philadelphia entrepreneur is not only impressing his community but also inspiring others with his determination and creativity.
Chase's journey as a CEO began when he noticed a lack of water ice stands in his neighborhood. Instead of waiting for someone else to fill this gap, he took matters into his own hands. With the support of his parents, Chase started his very own water ice business, offering a refreshing treat to his neighbors and friends.
What sets Chase apart is not just his age, but his commitment to quality. Despite his tender age, he understands the importance of providing a top-notch product. Chase sources his ingredients from local suppliers and meticulously crafts each batch of water ice to ensure a delicious and refreshing experience for his customers.
Chase's entrepreneurial spirit is a testament to the potential that lies within every individual, regardless of their age. He serves as an inspiration to young people everywhere, showing them that with determination and a little bit of creativity, they too can make a difference in their community. As Chase continues to grow his business, it will be exciting to see how he navigates the challenges and opportunities that come his way.
In conclusion, Chase Anderson is not your average six-year-old. His water ice business showcases his entrepreneurial spirit and determination to make a difference. As he continues to inspire others with his story, Chase is proving that age is no barrier to success. Keep an eye out for this young CEO as he continues to make waves in the Philadelphia area.
Read more at 6abc Philadelphia