Experience the Excitement of a Full Redesign with Windows 12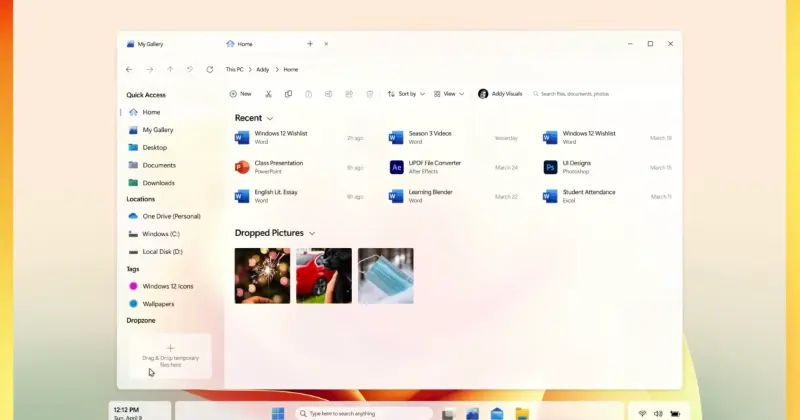 The Windows 12 concept has been making waves in the tech world, and it's easy to see why. This concept showcases a full reimagining of what the next generation of Windows could look like, and it is certainly an exciting prospect.
The design features a modernized interface with flat icons and vibrant colors that give it a sleek overall look. It also includes several new features such as improved file management capabilities, enhanced security measures for better protection against malware attacks, and more efficient multitasking tools for users who need to juggle multiple tasks at once.
In addition to these improvements, some interesting visual changes make this version stand out from previous iterations of Windows. The Start Menu now appears differently than before with customizable tiles instead of traditional menus; this allows users to quickly access their most used applications without having to search through long lists or folders every time they want something specific. Additionally, the taskbar has been revamped so that all open windows can be viewed simultaneously on one screen rather than scattered across multiple monitors or desktops – perfect for those who work with many programs at once!
Overall, this Windows 12 concept makes me excited for what lies ahead in terms of redesigns; its modern aesthetic combined with powerful new functions make it an attractive option not only aesthetically but functionally as well!
Read more at Digital Trends