Exclusive: Sneak Peek of Garmin's Game-Changing Apple Watch Competitor Unveiled Just Before Launch!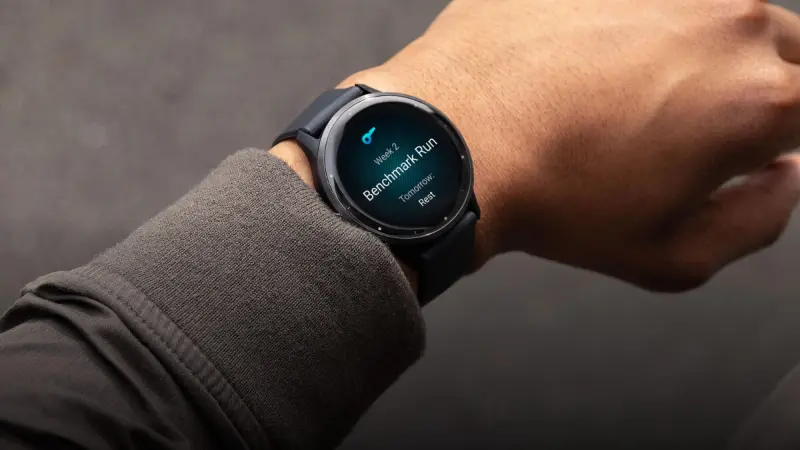 Garmin, the renowned leader in the fitness wearable industry, is about to launch its latest smartwatch, the Vivoactive 5. This highly anticipated device is set to rival the popular Apple Watch, offering an array of impressive features. The excitement surrounding the Vivoactive 5 has reached a fever pitch as leaked information has provided a comprehensive view of its specifications and capabilities, even before its official release.
The leaked details of the Vivoactive 5 have left tech enthusiasts and fitness aficionados eagerly anticipating its launch. From what we know so far, this smartwatch promises to be a game-changer. With a sleek design and advanced functionality, it aims to cater to the needs of both casual users and serious athletes alike.
While Garmin has recently unveiled the Venu 3 and Venu 3S, it seems that the Vivoactive 5 will take the spotlight with its impressive features. This leak has given us insight into the watch's specifications, including its built-in GPS, heart rate monitoring, and a range of sports and fitness tracking capabilities. Additionally, the Vivoactive 5 is rumored to offer improved battery life, providing users with an even longer-lasting wearable experience.
As Garmin gears up for the official launch of the Vivoactive 5, expectations are running high. With its leaked features promising an exceptional user experience, it's no wonder that this smartwatch is generating so much buzz. Garmin's ability to continuously innovate and deliver top-notch fitness wearables positions them as a formidable competitor to the Apple Watch and other industry leaders. As we eagerly await the official announcement, it's safe to say that the Vivoactive 5 has the potential to make a significant impact in the smartwatch market.