Ex-SpaceX Siblings Developing Spacecraft Fueled by Lunar H2O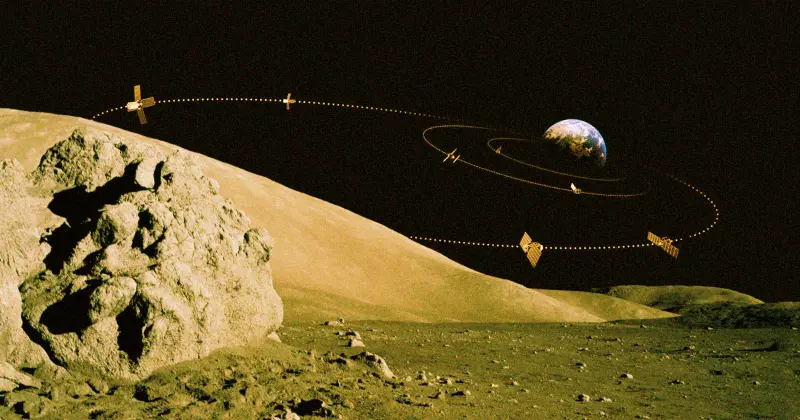 Once upon a time, three brothers who used to work at SpaceX walked into a bar and ordered some Moon water. The bartender was taken aback by their request and asked why they wanted something so out of the ordinary. The brothers then explained that since leaving SpaceX, they had been working on an ambitious project – creating spacecraft powered by moon water!
The idea came from one of the brother's research which showed that there is frozen ice in permanently shadowed craters near both poles of the moon. This ice could be melted down for use as fuel for spacecraft traveling through space! With this knowledge in hand, all three brothers pooled together their resources to create prototypes of these new spacecraft with hopes to revolutionize space travel forever.
Though it seemed like an impossible task at first, after months and months of hard work (and lots more Moon Water!), the trio finally achieved success when they tested out their first prototype last month – proving that sustainable energy sources can be found beyond Earth's atmosphere! It remains to be seen if this revolutionary invention will take off but either way, these ex-SpaceX Brothers have certainly made history with their incredible feat.
Read more at Futurism