Cleveland Clinic and IBM Unite to Revolutionize Healthcare with Quantum Computing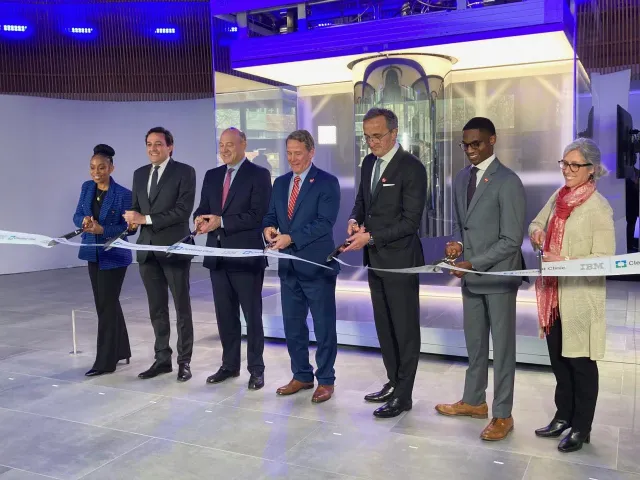 The Cleveland Clinic has just unveiled its new IBM Quantum System One, the first onsite private sector IBM-managed quantum computer in the United States. This partnership between Cleveland Clinic and IBM is set to revolutionize healthcare innovation by accelerating research and development of medical treatments.
Quantum computing is a powerful tool that can help solve complex problems faster than traditional computers, making it an invaluable asset for medical researchers. With this new technology, scientists will be able to explore vast amounts of data more quickly and accurately than ever before – allowing them to identify patterns or correlations that could lead to breakthroughs in disease diagnosis or treatment options.
Cleveland Clinic's Chief Information Officer CIO Brian Donley said "This collaboration with IBM marks another step forward in our mission as a global leader in health care delivery…We are proud to partner with one of the world's leading technology companies on this cutting-edge project." He added that "this investment will help us unlock insights from large datasets more quickly so we can improve outcomes for patients today while also preparing us for tomorrow's challenges".
The potential impact of this partnership between Cleveland Clinic and IBM cannot be overstated; it promises not only better patient care but also greater efficiency when it comes time for clinical trials or drug discovery processes – all thanks to quantum computing power at their fingertips!
Read more at cleveland