CASETiFY Unveils Stylish Stainless Steel 3-Link Apple Watch Band Collection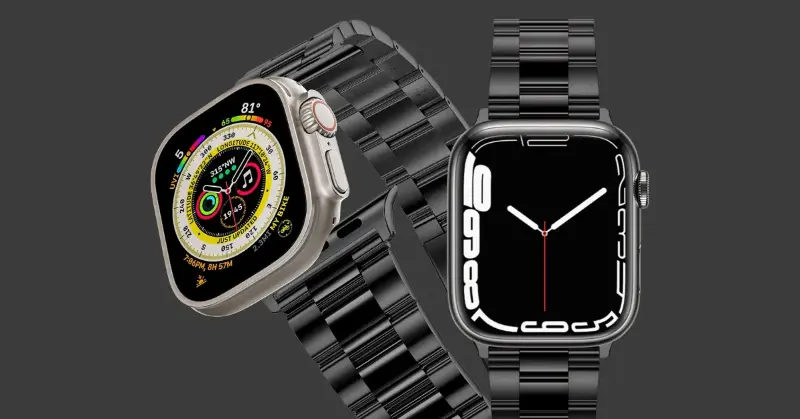 CASETiFY is proud to announce the launch of its new Stainless Steel 3-Link Apple Watch band. This stylish and sophisticated watch band comes in four premium styles, offering something for everyone. The stainless steel construction ensures a long-lasting and durable product that will look great on any wrist size.
The CASETiFY Stainless Steel 3-Link Band features an adjustable closure system that allows you to find the perfect fit while still maintaining a secure hold on your wrist. It also has three interchangeable links so you can customize it to suit your style or mood at any given time. Additionally, this sleek design is available at an affordable price tag, making it accessible for all budgets without compromising quality or style!
Whether you're looking for something classic or modern, the CASETiFY Stainless Steel 3-Link Band offers endless possibilities with its four unique designs: Matte Black & Rose Gold; Silver & White; Gunmetal Gray & Navy Blue; and Gold & Brown Leather Accent Links – giving each wearer plenty of options when selecting their perfect accessory piece! With its timeless appeal and versatile design elements, this watchband is sure to become a staple in anyone's wardrobe who loves staying up to date with fashion trends but also appreciates high-quality products that are built to last!
Read more at 9to5Toys