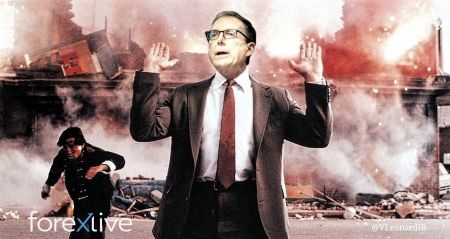 The Bank of Canada (BOC) is expected to hike its interest rate by 25 basis points to 4.50% on Wednesday, but there is a 31% chance that it will leave rates unchanged, according to the rates market.
If the BOC does leave rates unchanged, it will be the first major central bank to shift to neutral, which could foreshadow what's to come from other central banks and sooner than anticipated.

The BOC is likely struggling to make sense of recent economic data, with jobs numbers being strong, but more forward-looking indicators showing some softness.

Additionally, Canada's overheated housing market is a concern, with prices down by more than 20% from the peak in much of the country and mortgage resets hitting consumers hard.
Read more at forexlive.com