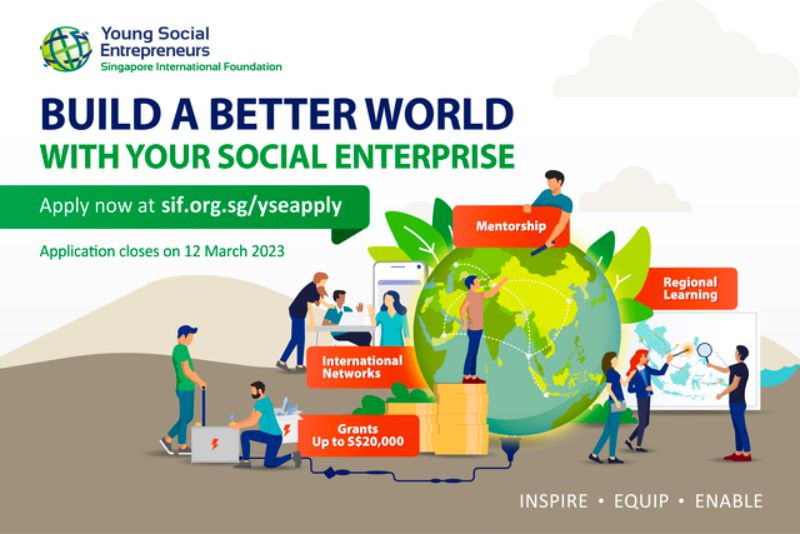 Are you a young social entrepreneur looking to make an impact? Young Social Entrepreneurs Global is offering S$20,000 for your digital social enterprise idea. This grant is open to all youth aged between 18 and 35 who are passionate about making a difference in the world through their business ideas.
Young Social Entrepreneurs Global provides support and resources to help young entrepreneurs succeed in launching or scaling up their businesses. They offer mentorship, workshops, networking opportunities, and access to funding sources so that aspiring entrepreneurs can get the guidance they need along the way.
The S$20,000 grant will help fund your digital social enterprise project from start-up costs such as market research or website development right through to marketing campaigns or product launches. With this financial assistance, you can focus on developing innovative solutions that address pressing global issues such as poverty alleviation or environmental sustainability without having to worry about costly investments upfront.
If you're ready to take action on your mission-driven venture then apply now for this amazing opportunity! The application deadline is June 30th, 2021 so don't miss out – it could be just what you need to jumpstart your entrepreneurial journey today!
Read more at ICTworks