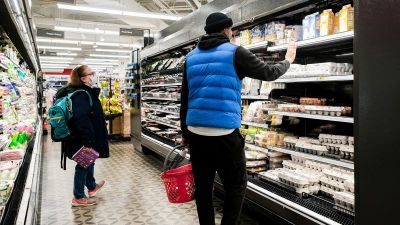 Consumer sentiment has risen to a 13-month high this month, according to the University of Michigan's Survey of Consumers. The survey found that consumer sentiment rose significantly due to strong job reports and lower inflation rates. This is an encouraging sign for the economy as consumer confidence can be seen as an indicator of economic health.
The labor market has been steadily improving in recent months, with unemployment falling and job creation rising across many sectors. This improvement in employment opportunities is helping boost consumer confidence, which could lead to increased spending on goods and services in the coming months. In addition, inflation rates have eased recently due to factors such as lower fuel prices and improved supply chain efficiency; this helps consumers feel more secure about their financial situation going forward.
Overall, these trends suggest that consumers are feeling increasingly positive about the state of the economy right now; however, it remains important for policymakers at all levels to continue monitoring data closely so they can respond quickly if any changes occur or new challenges arise during uncertain times like these.
Read more at CNN