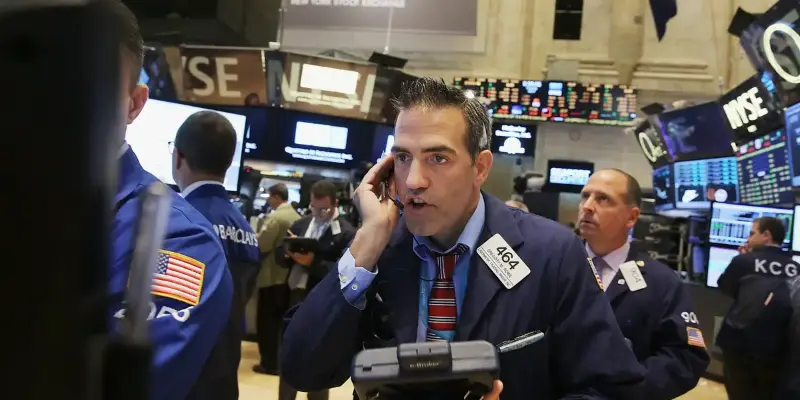 In a recent interview, renowned economist Gary Shilling sounded the alarm bells, predicting that another economic downturn is looming on the horizon. Shilling, who successfully predicted the 2008 recession, warns that stocks could plummet by a staggering 40% by the end of this market cycle. His cautionary words come at a time when investors have been riding a wave of optimism, with markets reaching record highs. However, Shilling believes that the Federal Reserve's aggressive approach to curbing inflation may have unintended consequences for the economy.
Shilling argues that the Federal Reserve's determination to eradicate inflation may inadvertently push the economy into a recession. He suggests that the Fed's tightening of monetary policy, including raising interest rates and reducing its balance sheet, could have a detrimental impact on the stock market. Shilling's forecast of a 40% decline in stock prices is a stark warning to investors who have become complacent amidst the recent bull market.
While some may dismiss Shilling's predictions as overly pessimistic, it is important to note his track record. His accurate prediction of the 2008 recession has earned him credibility among economists and investors alike. As the saying goes, history often repeats itself, and Shilling's warning should not be taken lightly. It serves as a reminder that even in times of market exuberance, prudent investors should exercise caution and be prepared for potential downturns.
Gary Shilling's warning about an impending economic downturn and an anticipated 40% decline in stock prices should give investors pause for thought. As an economist with a proven track record, his predictions carry weight and merit serious consideration. While it is impossible to predict the exact timing and severity of a market correction, it is wise to heed Shilling's cautionary words and approach investment decisions with prudence and foresight.