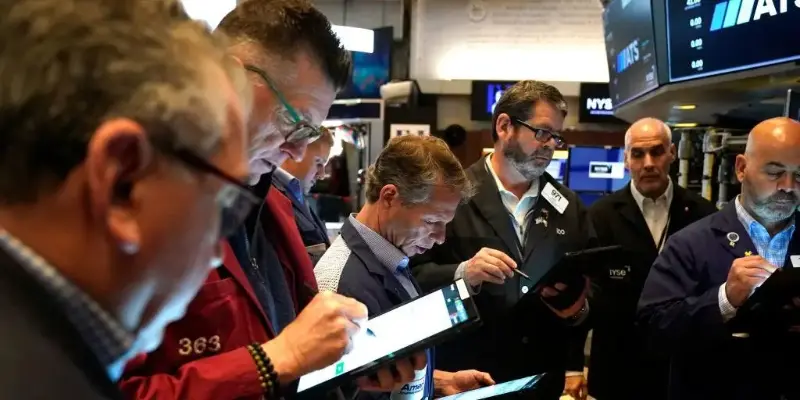 In the world of investing, there are those who rely on careful analysis and thoughtful decision-making, and then there are others who seemingly ignore the risks that lie ahead. According to David Roche, a seasoned investor with a wealth of experience, it is these "stupid" individuals who have inadvertently buoyed global stock markets amidst the economic woes of China and Russia. Roche highlights the potential dangers of high interest rates in the Western world, coupled with the ongoing challenges faced by two major global players.
The current state of global equity markets is a subject of great concern for many investors, with numerous uncertainties looming on the horizon. China, once hailed as an economic powerhouse, has faced its fair share of challenges in recent years. From a slowing economy to trade tensions with the United States, the risks associated with investing in Chinese markets are not to be taken lightly. Similarly, Russia's economic woes, including geopolitical tensions and sanctions, have contributed to an atmosphere of uncertainty and caution.
Despite these risks, Roche argues that some investors have chosen to turn a blind eye, potentially underestimating the impact these factors could have on global stock markets. He warns that high interest rates in the Western world could exacerbate these risks, leading to potential market downturns. While it is true that markets have shown resilience in the face of these challenges thus far, Roche's observations serve as a reminder that complacency can be a dangerous trait in the world of investing.
The global stock markets are currently being buoyed by what David Roche refers to as "stupid" individuals who are ignoring the risks posed by China and Russia. These risks include economic woes, trade tensions, and geopolitical challenges. Roche emphasizes the potential dangers of high interest rates in the Western world, which could further compound the risks faced by global equity markets. While markets have remained resilient thus far, it is crucial for investors to remain vigilant and consider the potential consequences of these ongoing challenges.