Unlock Your Productivity: Google's Duet AI Revolutionizes Gmail, Docs, and Beyond – All for Just $30 a Month!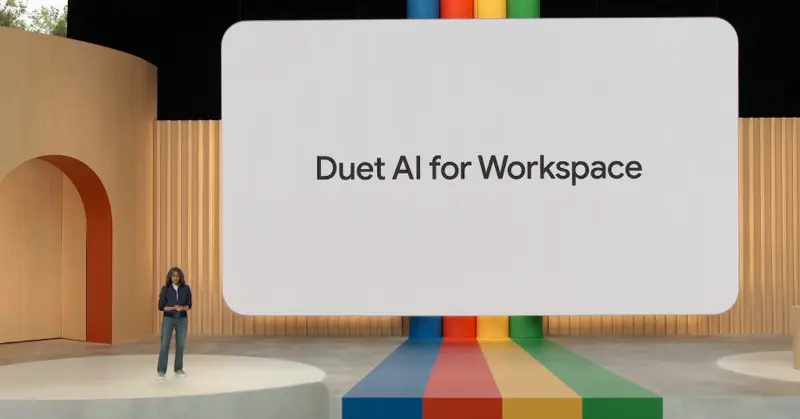 In an exciting development for productivity enthusiasts and professionals alike, Google has announced the availability of its Duet AI in popular applications such as Gmail, Docs, and more. This cutting-edge technology aims to enhance users' work experiences by assisting with tasks such as creating spreadsheets, reading lengthy documents, and even improving one's appearance during virtual meetings. With Duet AI, Google is once again pushing the boundaries of innovation and convenience in the digital workspace.
With the increasing demands of today's fast-paced world, efficiency and productivity are crucial for success. Google's Duet AI promises to be a game-changer in this regard, offering users a virtual assistant that can handle various tasks seamlessly. Need to create a spreadsheet but lack the time or expertise? Duet AI can step in and assist, ensuring accuracy and speed. Tackling a lengthy document can be a daunting task, but with Duet AI's advanced reading capabilities, users can navigate through complex information more efficiently, saving time and effort.
In addition to its practical applications, Duet AI also aims to enhance users' virtual meeting experiences. With video conferences becoming the norm, looking presentable and professional on camera is essential. Duet AI leverages its advanced algorithms to optimize users' appearances, ensuring they always put their best foot forward during virtual meetings. This feature alone has the potential to revolutionize the way professionals engage with colleagues and clients remotely.
As technology continues to evolve, it is no surprise that AI is finding its way into our daily work routines. Google's Duet AI offers a glimpse into the future of productivity tools, with its ability to streamline tasks, improve document comprehension, and enhance virtual meetings. While the introduction of Duet AI comes for $30 a month, the potential gains in efficiency and effectiveness may make it a worthwhile investment for individuals and businesses alike. With Google's track record of innovation, Duet AI is undoubtedly a development worth keeping an eye on as it transforms the way we work.