Unleashing the Power of AI: Catch+Release Revolutionizes User-Generated Content Search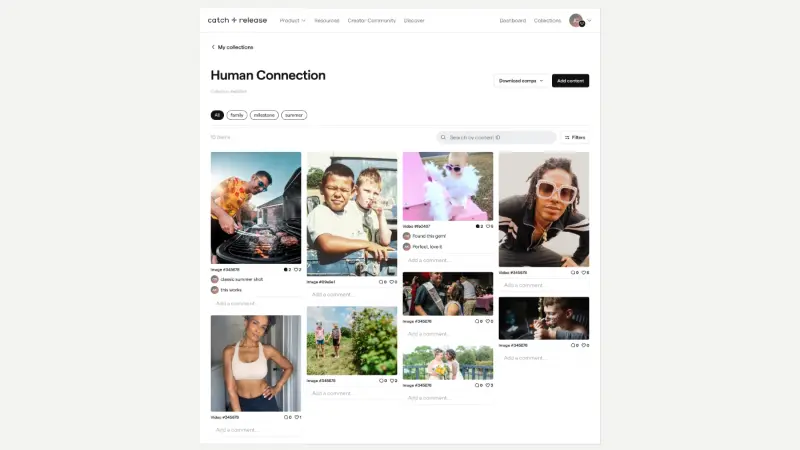 In the ever-evolving digital landscape, user-generated content has become a powerful tool for businesses and marketers to engage with their audiences. Recognizing this trend, licensing startup Catch+Release has recently unveiled an innovative AI-powered search engine that aims to revolutionize the way we discover and utilize user-generated content.
This cutting-edge technology allows users to search for user-generated content using natural language queries, making the process more intuitive and user-friendly. With the help of artificial intelligence, Catch+Release's search engine analyzes and interprets queries, providing relevant results that align with the user's intent. This not only saves time and effort but also ensures that the content obtained is tailored to the specific needs of the user.
The implications of this AI-powered search engine are vast and far-reaching. Brands and marketers can now tap into a vast pool of user-generated content, ranging from social media posts to customer reviews, to create authentic and relatable marketing campaigns. This technology also offers an opportunity for content creators to have their work discovered and licensed, providing them with a platform to showcase their talent and potentially monetize their creations.
Catch+Release's AI-powered search engine is a game-changer in the world of user-generated content. By harnessing the power of artificial intelligence, this technology provides a seamless and efficient way to search for and utilize user-generated content. As businesses and marketers continue to prioritize authenticity and engagement, this innovative tool is sure to be a valuable asset in their content strategy arsenal.