Unforeseen Fallout: SpaceX's Starship Launch Mishap Leaves Wildlife Experts in Awe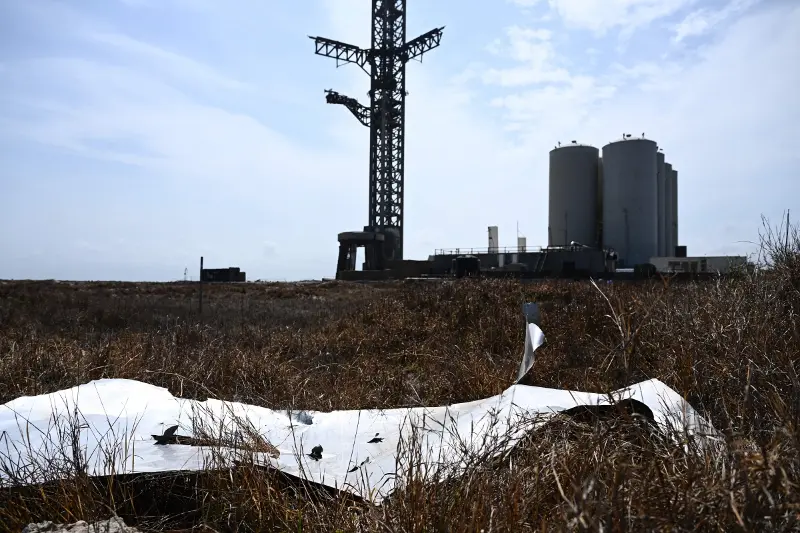 The recent botched launch of SpaceX's Starship has not only left the space industry stunned, but wildlife officials as well. According to the Fish and Wildlife Service, debris from the rocket's obliterated launchpad was blasted up to half a mile away, raising concerns about the impact on the surrounding environment and wildlife.
The launchpad, located in a remote area, was chosen specifically to minimize the potential impact on wildlife and their habitats. However, the force of the explosion sent fragments flying much farther than anticipated. This unexpected fallout has wildlife officials scrambling to assess the damage and mitigate any potential harm caused.
The incident highlights the delicate balance between technological advancements and environmental conservation. While space exploration and rocket launches are crucial for scientific progress and our understanding of the universe, it is equally important to ensure that these activities are conducted responsibly and with minimal impact on the natural world.
As wildlife officials work to assess the extent of the damage, it is imperative that space agencies like SpaceX take steps to prevent similar incidents in the future. This may involve stricter regulations, improved safety protocols, and greater consideration for the potential environmental consequences of their operations. By doing so, we can continue to push the boundaries of space exploration while safeguarding the planet and its inhabitants.
The fallout from SpaceX's botched Starship launch has left wildlife officials stunned and highlights the need for greater environmental considerations in the space industry. As we continue to explore the vast expanse of space, it is crucial that we do so responsibly, minimizing our impact on the delicate ecosystems that exist here on Earth. Only then can we truly achieve progress without sacrificing the natural wonders that surround us.