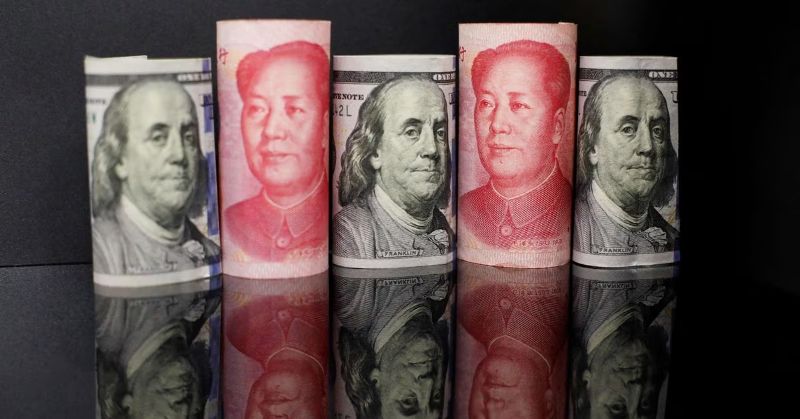 Chinese companies are taking measures to protect themselves against the potential volatility of the yuan. According to executives, bankers, and data analyzed by Reuters, some Chinese companies are holding on to their dollar revenues from exports while others have turned towards foreign exchange hedging to prepare for a possible fall in the value of the yuan. This is due largely because China's currency has been weakening since mid-June as trade tensions with Washington escalate and investors worry about an economic slowdown at home.
The move is seen as a way for these businesses to safeguard their profits during this period of uncertainty surrounding China's economy and its currency. Companies that have taken up hedging strategies include those involved in manufacturing or exporting goods overseas, such as furniture makers or electronics suppliers who receive payments denominated in dollars but incur costs denominated in yuan domestically.
This strategy can help them mitigate losses if there were any further depreciation of the Chinese currency against other major currencies like the US Dollar, which could reduce profit margins significantly when it comes time for them to repatriate funds back into renminbi (RMB). Despite this precautionary measure, however, many analysts remain optimistic that Beijing will be able to take the steps necessary to maintain stability within its financial markets despite external pressures from abroad.
Read more at Reuters