The Web's Secret Weapon: How Robots are Unlocking the Power to Understand Us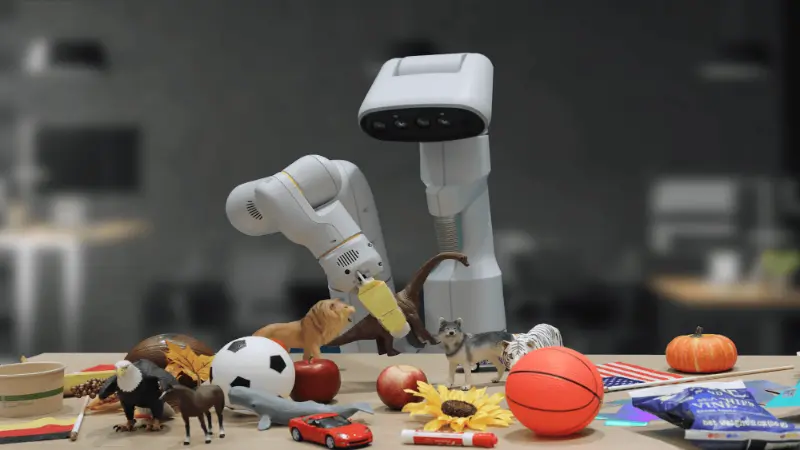 In a groundbreaking development, researchers have unveiled a new robot, RT-2, that can understand humans better through the help of the web. Equipped with language and visual inputs, RT-2 has been specifically designed to translate knowledge from the vast expanse of the internet into practical instructions for robots. This technological advancement marks a significant step forward in the field of artificial intelligence and has the potential to revolutionize how robots interact with humans.
By leveraging the power of the web, RT-2 can tap into a vast repository of information, enabling it to comprehend and respond to human commands more effectively. This development has immense implications for various industries, including manufacturing, healthcare, and even household chores. Imagine a robot that can effortlessly understand and execute complex instructions, improving efficiency and productivity in a wide range of tasks.
The integration of language and visual inputs in RT-2's training process is a crucial aspect of its ability to understand humans better. By combining these two forms of communication, the robot can interpret not only spoken words but also visual cues, making its comprehension of human commands more nuanced and accurate. This development brings us one step closer to a future where robots seamlessly integrate into our daily lives, making our interactions with them more natural and intuitive.
The unveiling of RT-2, a robot trained to translate knowledge from the web into practical instructions, represents a significant breakthrough in the field of artificial intelligence. By harnessing the power of the internet, RT-2 has the potential to revolutionize how robots understand and interact with humans. This development opens up a world of possibilities, from increased efficiency in manufacturing to improved healthcare and household assistance. As technology continues to advance, we can expect even more exciting developments in the field of robotics, bringing us closer to a future where humans and robots coexist in harmony.
Read more at Popular Science