The Tech Titans Clash: Apple and Facebook's Battle Takes Center Stage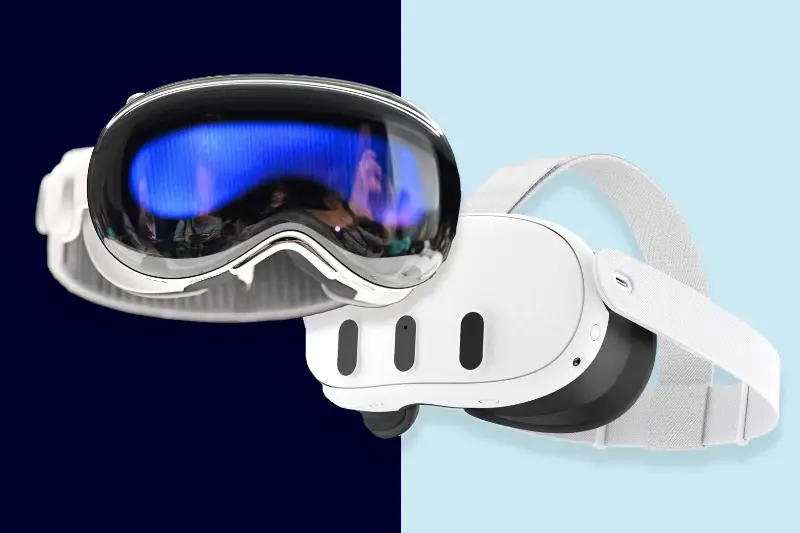 The recent news about Apple and Facebook's ongoing battle has been making headlines. The two tech giants have been at odds for a while now, with Apple implementing privacy changes that have affected Facebook's advertising revenue. However, the latest development in this feud involves Meta (formerly known as Facebook) and its new product, the Vision Pro. This augmented reality headset has garnered a lot of attention, and it seems that Apple might have some competition on its hands.
The Vision Pro has already been praised for its innovative design and features, and it could potentially challenge Apple's dominance in the AR market. Meta CEO Mark Zuckerberg has stated that the Vision Pro is the company's "most ambitious product yet," and it's clear that they're betting big on the success of this device. With Apple's AR products already on the market, it will be interesting to see how Vision Pro stacks up against them.
It's important to note that this isn't just a battle between two tech companies. The privacy concerns that Apple has been addressing with its recent updates are a crucial issue that affects all of us. As consumers, we have the right to know how our data is being used and shared. While Apple's changes have impacted Facebook's advertising revenue, they have also given users more control over their personal information. It remains to be seen how this will play out, but it's clear that the tech industry is undergoing some significant changes.