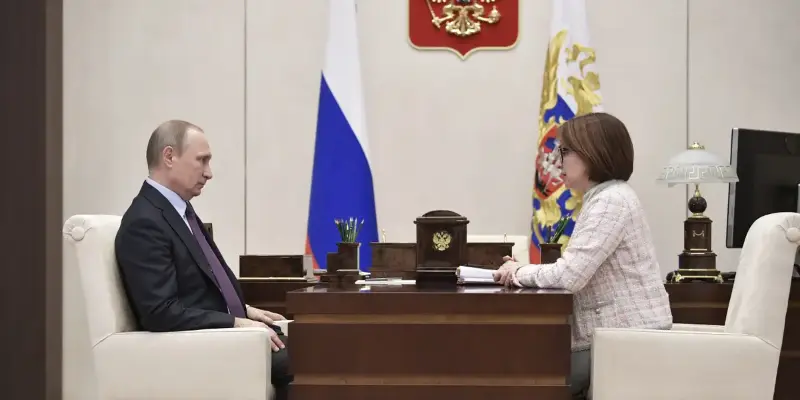 In a surprising turn of events, the Kremlin's top officials are engaged in a public spat over the recent collapse of the Russian ruble. This rare display of infighting sheds light on the increasingly precarious state of Russia's wartime economy. President Vladimir Putin's chief economic adviser and the country's central bank governor have been exchanging public barbs, each trying to shift blame and avoid taking responsibility for the currency's decline.
This public feud between key figures in the Russian government highlights the severity of the economic challenges facing the country. The ruble's collapse has caused significant turmoil, with its value plummeting and inflation soaring. The consequences of this economic crisis are far-reaching, impacting the daily lives of ordinary Russians and causing concern among international investors.
The exchange of public criticism between President Putin's economic adviser and the central bank governor underscores the lack of consensus and coordination within the Russian government. This internal discord not only undermines the credibility of Russia's economic policies but also reveals the fragile state of the country's wartime economy. As Russia faces economic sanctions and dwindling oil prices, it is clear that urgent and cohesive action is needed to stabilize the ruble and restore confidence in the country's financial system.
The public feud between President Putin's chief economic adviser and the central bank governor reflects the precarious nature of Russia's wartime economy. The collapse of the ruble has caused significant economic turmoil, impacting both domestic and international stakeholders. It is imperative that the Russian government takes swift and decisive action to address the root causes of this crisis and restore stability to the financial system. Failure to do so could have long-lasting consequences for both Russia and the global economy.