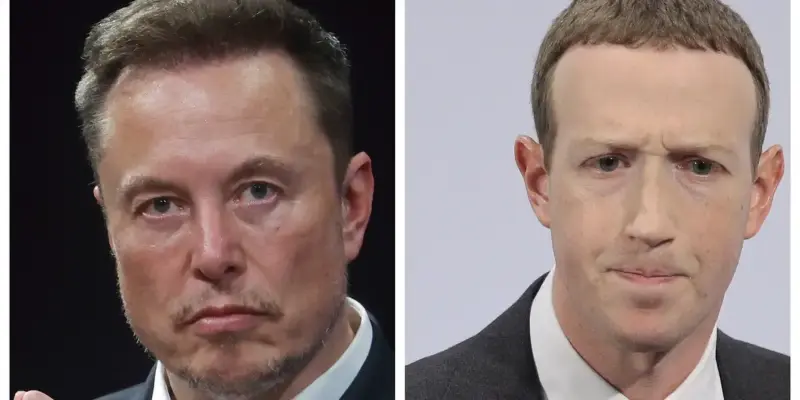 In a surprising turn of events, Elon Musk, the renowned entrepreneur and CEO of Tesla and SpaceX, has seemingly confirmed a highly anticipated cage fight with Mark Zuckerberg, the co-founder and CEO of Facebook. Musk's announcement came in the form of a post on X, formerly known as Twitter, causing a frenzy among their followers and the media alike. The suggestion of a physical altercation between these two tech giants has captured the attention of the public, with many eagerly awaiting further details.
The prospect of a cage fight between Musk and Zuckerberg raises several questions. What could have led to such a confrontation? Is it a genuine clash of personalities or a strategic move to generate publicity? Whatever the motivation, the idea of two influential figures in the tech industry physically squaring off is undoubtedly an intriguing spectacle.
Musk's mention of live-streaming the event on X adds an extra layer of excitement to the situation. This decision reflects the growing trend of live-streaming events, allowing people from all around the world to witness the action in real-time. The potential viewership of this showdown is immense, as fans and critics alike will be curious to witness how these titans of industry fare in a physical battle.
As the news of this proposed cage fight continues to spread, the speculation and anticipation surrounding the event will undoubtedly intensify. This unexpected clash between Musk and Zuckerberg has captured the imagination of the public, leaving many wondering about the outcome and the implications it may have for the tech industry as a whole. Only time will tell if this face-off will actually take place, but until then, the excitement and debate will undoubtedly continue to grow.
Read more at Business Insider