Tech Titans Clash: George Soros Dives into AI Chip-Makers Nvidia and AMD, Dumps Salesforce and Snowflake!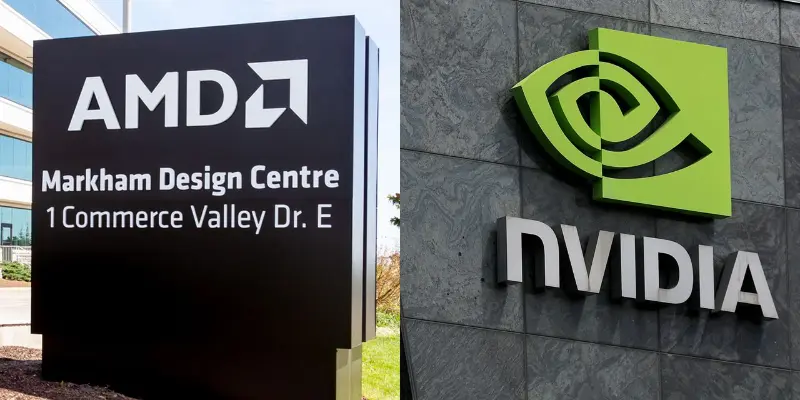 In a recent filing, billionaire investor George Soros has made some strategic moves in his portfolio, showing a keen interest in the rapidly evolving field of artificial intelligence (AI). Soros has significantly increased his holdings in AI chip-makers Nvidia and AMD, signaling his confidence in the future growth and potential of this technology. This move comes as no surprise, given the increasing demand for AI-driven solutions across various industries.
Nvidia and AMD have been at the forefront of developing advanced AI chips that power the next generation of computing devices. These chips are capable of handling massive amounts of data and executing complex algorithms, making them essential for AI applications such as machine learning and deep learning. By investing in these companies, Soros is positioning himself to benefit from the continued expansion of AI technology and its widespread adoption across sectors like healthcare, finance, and autonomous vehicles.
Interestingly, Soros has also made some notable sales in the cloud software space. He has divested his stakes in Salesforce and Snowflake, two prominent players in the cloud computing market. This move suggests that Soros may be reallocating his resources towards companies that are directly involved in the development and deployment of AI technology, as opposed to those providing infrastructure and services for cloud computing.
Overall, Soros' recent portfolio adjustments reflect his astute understanding of the evolving tech landscape. By increasing his holdings in AI chip-makers and reducing exposure to certain cloud software names, he is positioning himself to capitalize on the accelerating AI revolution. As AI continues to reshape industries and drive innovation, Soros' investment choices underscore the immense potential and lucrative opportunities that lie ahead in this transformative field.