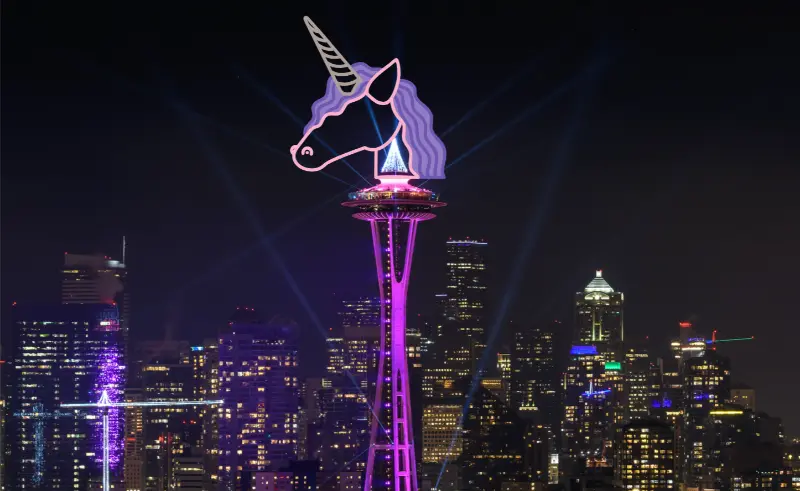 late 2010s, Seattle seemed to be churning out billion-dollar startups left and right. Companies like Zillow, Tableau, and Redfin were leading the charge, attracting massive investments and putting the city on the map as a tech hub. However, recent data suggests that the unicorn phenomenon has slowed down considerably in the Emerald City.
According to a report by PitchBook, Seattle produced only one new unicorn in 2020, compared to six in 2019. This decline can be attributed to a combination of factors, including the economic uncertainty caused by the COVID-19 pandemic and the increasing difficulty of reaching the billion-dollar valuation milestone. Investors are becoming more cautious, scrutinizing startups more closely and demanding stronger business models and revenue streams before committing significant funds.
The shift in the startup landscape is not unique to Seattle. Across the country, the number of new unicorns has been declining, indicating a maturing market. As the initial excitement around startups fades, investors are focusing on sustainable growth and profitability. This change in sentiment has forced entrepreneurs to adapt their strategies, emphasizing long-term viability over rapid expansion.
While the slowdown in unicorn creation may be disappointing for some, it also reflects a more mature and balanced approach to the startup ecosystem. Startups that can weather the storm and prove their worth in challenging times are more likely to succeed in the long run. Furthermore, the focus on profitability and sustainability may lead to a more stable and resilient tech industry, less prone to boom and bust cycles.
The decline in new unicorns in Seattle is indicative of a broader trend in the startup world. The days of easy billion-dollar valuations may be behind us, but this shift towards a more cautious and sustainable approach could ultimately benefit the tech industry as a whole. As the startup landscape evolves, entrepreneurs and investors will need to navigate these changing dynamics and find new ways to create value and drive innovation.
Read more at GeekWire